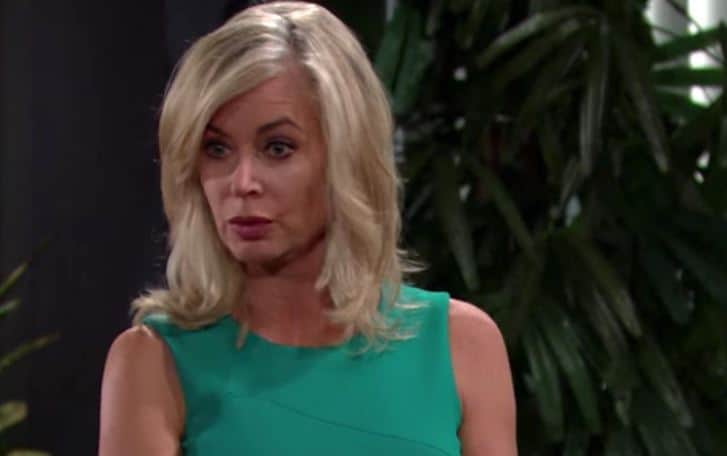 Young and the Restless fans always bring people back to have a little bit of fun with us, and we love to see that happen. There are so many who have left and come back over the years, and there are some who have left and never made their return. We aren't saying that there is anything else going to happen around here, but we think that we could have some sort of major meltdown of the best possible type if we could get someone to come back and change the way we think. We love it, and we think that we could get someone to come back here and make some changes if we let them. These are characters that may be gone a long time and we just miss them, or they recently left and we still just miss them. What do you think about these characters making a major comeback?
Ashley
We already miss her and we aren't even sure she's been gone a full six weeks yet. She's gone, and we know that she's not coming back. She's been gone before, and we knew that she would come back because of who she is and what she does for the show. She is a woman who never really leaves but always manages to make a huge comeback. Except this time, of course. She's retired for her role as Ashley, and Eileen Davidson doesn't seem like the type who will reprise her role as Ash anytime in the near future. We don't know that she will make a killer comeback once and for all, but we do think that she might be willing and open to making the kind of comeback that brings her on the show as a guest. Perhaps if her daughter, Abby, ever gets married she might show up and join the cast for that. Maybe if there is a baby from Abby. We don't know, but we do think she is the type who would be willing to show up and make a scene for something like that – and we will be all over it with excitement.
Adam
The rumors about his big return have been swirling almost since the time he left. He's been gone a few years now, but we know that the lovely man who took on the role of Adam, Justin Hartley, is currently one of the hottest and most successful primetime television stars in the world right now. He's not coming back to daytime. The other man who played Adam for many years seems to want to come back, but the rumor is that he was forced off the show because he did some things that made the cast and crew very uncomfortable. This might be one of those things that doesn't work well for us, but it might be one of those things someone can work out. He's been rumored to come back at least three times a year for the past few years. And, while we aren't sure that the will come back, we also aren't certain that he will not come back, either. Never say never, right?
Chance
The young Chancellor man is one of the good ones if you ask us. There are not many true gentlemen in Genoa City. They all do what they want when they want and without any regard to how it makes other people feel or behave. They are all out for themselves, and we cannot remember the last time we saw a man other than him with some real kindness and a true gentle spirit. And now that we are opening the doors to the writers to bring back some people, we thought we might ask them to make this one of those people. There are few things we love as much as watching this kind of situation unfold, and we thought that this might just be one of those things that makes us all smile. We'd love to see him come to town and let all the young ladies fall for his kindness and his gentlemanly behavior while leaving behind all the other men. That would teach them to put themselves first all the time, right?