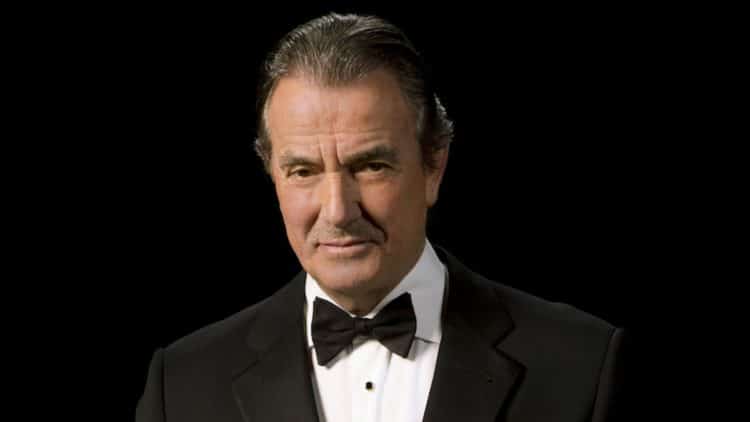 Young and the Restless fans know some people are more poignant than others. Some stick with you more than others. Some are easily forgotten in nothing but a moment. But there are some people around Genoa City who are nothing short of totally notorious. Some of these people are groundbreaking characters who do the things they need to do in the moments they need to do them, and they don't care at all what happens to them or the people around them. We like these people. These are the characters who bring the heat and the drama even if we don't always agree with their methods or much of anything else that they do. They are the ones who stick with us no matter what, and that's what makes them notorious. Even if you don't watch the show, you know these characters.
Victor Newman
He might have come into this series as a temporary man who was there only to cause trouble for a few months, but his larger than life personality stopped that right in its tracks. He was so good in this role that the show knew they had to keep him here. There was no sending him back to where he came from and making his life a little bit more interesting outside of the world of Genoa City with a temporary role. It was all about getting him into this role, making him famous, and changing the game as we know it. They did it, too. And we love it. There's nothing we don't love about this situation, and this man, and this notorious character. Genoa City would not be even remotely close to the same without him here.
Jack Abbott
He's the man of the hour most days, and we love that. He's a man who is elegant and poised. He is strong and kind at times, and he's someone we all look up to. He's become a famous man in the soap world, and everyone knows him. There is no other character quite like his, and it's because he brings his absolute A game every single time. There is never a time when he is not here to win the hearts of his fans and make them believe that he is this man and this is what he was called to do with his life. He is so good that we all have a hard time separating the character from the man, and that's what you want when you are looking for greatness.
Adam Newman
He is a man who went down in history for more than one reason. He is nothing short of totally awful, and he knows it. But he also owns it. He has never made any apologies for his behavior. He's so much like his father, and he's so good at it. He does what works for him, and we almost believe he is totally incapable of loving anyone but himself. He is not a man who is going to change his ways, ever, and he is never going to put anyone else before he puts himself. He will never change, and that's what we love about him. He is his father, but he is so much more than his father ever hoped to be. He is so much more than Victor will ever be simply because there is an evil streak in him that will not go away. He cannot be tamed, and he will always be feared by his family. He's accomplished something so amazing in his young life, and that's what makes this character stand out so much.
Ashley Abbott
She's one of the most iconic characters on the show because of her name. Not only is she an Abbott, which automatically makes her famous in Genoa City, she's also a woman who has a lot to do with her real life personality. She's Eileen Davidson. Real Housewife. Really famous. She's amazing in this character, and she's been bringing the heat with her since day one. She is rarely predictable. She is always on the top of her game, and she's never hesitated to look out for number one and number one only. That's what we love about her.