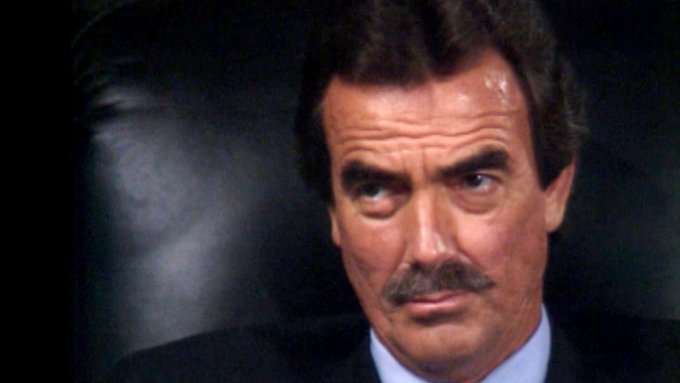 Young and the Restless fans love the idea of Rivalry Week, and it's been a good one for everyone. This is the week when we get to see the fights and the horrible situations and the hatred between people who can't just mind their own business. Because, honestly, that's what it is all about. They simply cannot mind their own business and their own lives, and they cannot seem to get it together enough to figure things out. If they spent as much time focusing on their own families as they do on the lives of everyone around them, they would probably be much happier. Today, we are taking it all the way back to 1999. It's the year that Jack and Brad were going to do all that they could to get control of the Newman Company from Victor, who was not about to let that go. Ashley was right in the middle of their fight with the Newmans, and that was a problem for her. The only good thing going on at that time was the fact that Christine and Doug were ready to start their family, and they were so happy to be doing so. They had so much going for them, and they were going to work hard on learning how to become good parents. It's a good day, if you ask us, to look back on Brad's time on the show – we do, after all, love Don Diamont.
That Wasn't His First Role
If you thought that the character seemed familiar when he made his first appearance as the diabolical Brad Carlton back in 1998, you'd be correct. He was not there for the first time at that point. He was there for another job prior to that – in the mid 1980s if that shocks you – as the gardener for the Abbott family. He did that work off and on for a few years before this role was given to him and he was able to take over what he now knows as his role as this person.
Traci Was His First Abbott Wife
Throughout his time with the Abbott family, he was falling hard for the young women in this household. They were catching his eye left and right, and that was how he liked it. He started with Traci, and they have a daughter. Her name is Colleen. He and Traci were married more than once, too, and they just couldn't make it work at all. They had their issues, they couldn't figure things out, and they were definitely in the middle of some seriously funny situations. They had to do what they had to do, but he was always falling hard for her sister, Ashley. He had some feelings for her that were not innocent, and that is not good when you are married – to her sister.
He Was Thought to be Abby's Father
For many years when he married Ashley Abbott, everyone thought that he was Abby's father. You see, Ashley did some ugly things in those times. She stole a baby, for one. Well, she didn't steal the baby herself, but she did steal the sperm used to create the baby. Abby was born, but her real father was Victor Newman. She didn't know that. Her mother did know that, but she didn't want anyone else to know that. So, she let the entire community think that her daughter was her own husband's daughter, even though she was not. This went on for many years, and it was a horrible situation when they all realized she'd been lying to them for so long.
He Liked the Ladies
And they liked him in return. He was engaged to Nikki Newman at one point. He married almost all the Abbott sisters, including a relationship with Jill Abbott. He had a thing with Lauren, one with Diane Jenkins, and even one with Olivia Winters. There was also a time when he was so into things that he married Victor Newman's own daughter, Victoria. That did not end well for anyone, and we weren't surprised that it didn't. Brad Carlton was just not there for the right reasons no matter how many times he said he was.