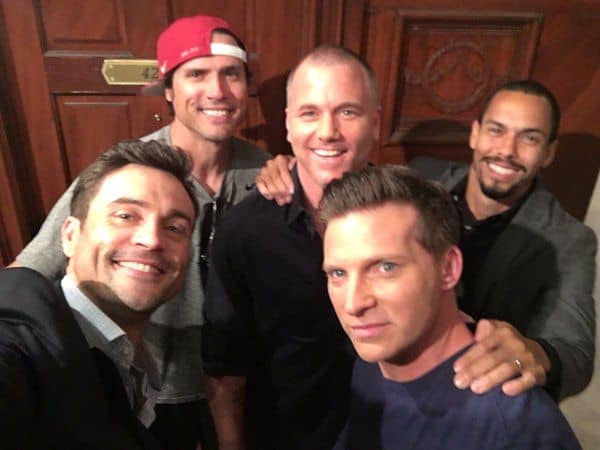 Young and the Restless fans know that no news is good news, except probably right now. We are all eagerly awaiting some sort of change in California that will allow us to see things unfold sooner rather than later. We are all excited about the flashbacks and the theme weeks and so on, but we also need so much more than that. Fans need to see a bit of light at the end of the tunnel, and that light is not coming until there is some sort of announcement as to when the cast and crew can return to work. Right now, we worry that they cannot return to work if there are social distancing guidelines in effect in California. Will they ever be back? Right now, we are worried, and we are waiting for any sort of news that might bring us anything we can look forward to. While we don't have that just yet, we do have some news coming from the soap that you might want to stay up-to-date on as things unfold.
Eric Braeden is Making Demands
We don't know why this surprises us at all considering he is absolutely the kind of man we could see making demands. He is, after all, well-practiced in the art of living his alter ego life as Victor Newman. That makes him a man who likes to see things done his way, right now, without hesitation. That works for us, and we aren't sad about any of it. But, we are so excited to see what he's been up to since the lockdowns across the country began.
He's just been busy making some demands of his own, which is pretty impressive considering no one is even at work. He's just sitting around telling the world that he needs to see Daniel Goddard, the actor who portrays Cane Ashby, return to the show. He departed the series earlier this year, and the veteran actor doesn't appear to be all that impressed by that decision no matter who made it. He's known for being outspoken and ready to take on what he feels needs to be done, and he's doing that now with demands that Goddard comes back to the show and takes his role to a new level of excitement.
"Two good friends are no longer on the show, KRISTOFF, who passed away, and DANIEL GODDARD, who is a damned good actor and SHOULD BE WITH US!!!" the actor posted to his Twitter account recently. He also followed that up with, "Miss them both, along with DOUGIE DAVIDSON, who isn't on the show ENOUGH!!!" and then he tagged both Daniel Goddard and Doug Davidson in his musings.
His fans are with him, too. The vast majority of them posted in his favor, agreeing that both are assets to the show and that they are talented and real and amazing, and that they want them back, stat. This is the kind of news that we love, the kind of stuff that we need, and the kind of support that we think might just make some changes.
Daniel Goddard seems to appreciate his friend's outcry for his return. "My dear friend @EBraeden I miss u & #YR so very, very much. My sincerest respect to u always," on his own Twitter account. We don't think there will be anything big coming from this anytime soon – it's hard to make changes to the cast when you don't even know when the current cast is coming back to town to make anything happen, after all, and that means that we are going to sit here and focus on things that we can change, such as our minds about how amazing he is. We knew that Braeden was a great friend and asset to this show, but he really does go above and beyond in his ways and his abilities to make things happen for his friends. He is clearly not afraid to speak up and make changes to the world, see things happen, and make amends with things he feels that they need to change. We love him, and we hope those in control hear him, hear the fans, and do the right thing.