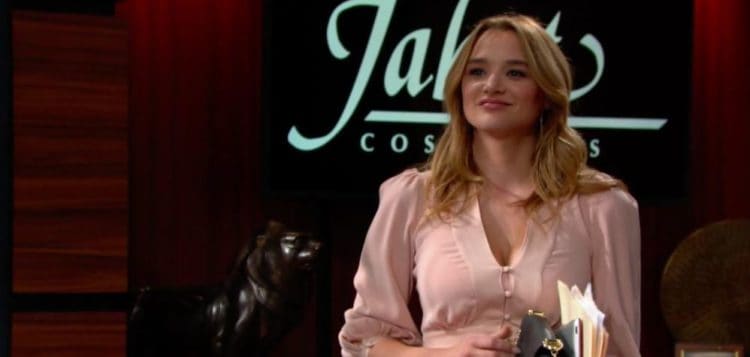 Young and the Restless fans are not sure what else Adam can do to cross a line. This is a man who has already come home and slept with the woman who was engaged to marry his brother and has already invested herself in a relationship with a local cop. He's already stolen the child his brother raised for him and called his own despite knowing this child is not his, and he's already caused his entire family to battle one another in their hopes that he has come back a bigger, better, more enlightened person. He has not, in case you were wondering. But, now he's got some bigger things to deal with. He's about to cross a line, and even we were shocked to see the specific line he decided to cross. It's not good for anyone in his life and his family. It's ugly, and we don't know how to focus on that and save people from being a mess.
Meanwhile, Kevin and Chloe are doing all they can to make sure they can get a little bit of justice for the life that they felt that they were forced to live thanks to Adam. There was a lot that went down when he was killed but not really killed, and they were a huge part of that in the years to come. Now they find themselves in the middle of a situation that allows them to take a risk and change things as they see them happening, and it's not going to be good for him. But, there is nothing we can do other than sit here and focus on what is happening. There's a lot. And they are in trouble, but they have to take this risk to help them with their own personal cases.
What's Happening on the Young and the Restless
Whether they're friends or more, it's always nice to see these two smiling together. 😊 #YR pic.twitter.com/jr9GAEW8L4

— Young and Restless (@YandR_CBS) September 4, 2019
We love to see them smiling.
What's Next on the Young and the Restless
From the intrigue to the romance, everyone wants more #YR! Don't miss everything coming up this week. 👏 pic.twitter.com/UK7WCLQoqW

— Young and Restless (@YandR_CBS) September 1, 2019
Nikki is not, as you can imagine, a big fan of Adam. He is not her son, and he is not someone she was happy to welcome when she was married to Victor and he announced that Adam was his child. She is not a huge fan of what he is doing to her family and to their lives, and she's not happy he is home. She is happy that her husband is happy, but not about this. And she's about to catch her stepson in the act of doing something that he need not be doing. Of course, that doesn't give us any indication what he is doing or how it is working for him. He's got so much going on in his life that he cannot handle anything else, and there's not much to it. There's a lot going on, and there is nothing we can do to stop her and her madness. She's going to put herself in danger there, and it's a situation that might not work in her opinion.
There's not much else we can say about that, but we do know that Abby and Chelsea have decided to get their lives together and get ready together for the grand opening. We have to wonder if there is a chance it might not be the successful night that they are all hoping for at this point, and we can say with some certainty that we think it will be an ugly situation that doesn't bring them the kind of joy that they thought it might bring them.
Stay tuned for more Young and the Restless and be sure to check out TVOvermind daily for the latest Young and the Restless spoilers, news, and updates.