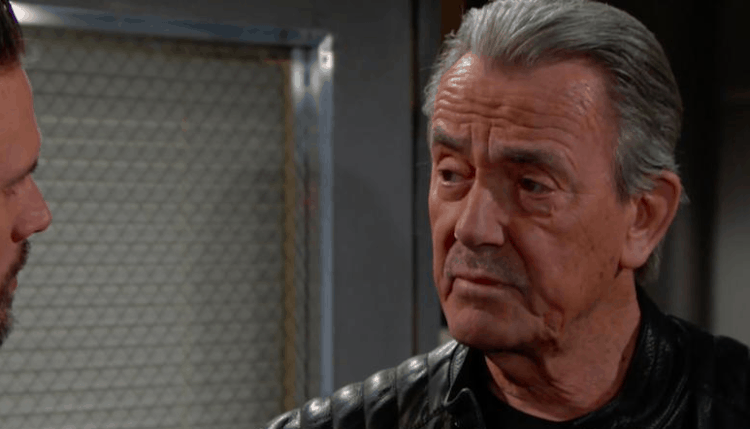 Young and the Restless fans know that JT is alive and well, but he's not all that well. He actually has a brain tumor that will end up killing him before much longer if you ask us for our opinion. He's a man who has a lot of stuff going on, and he's going to start what can only be described as a chain reaction to the many things that are about to go down. For one, we are going to see that there are things falling apart. For one, Paul is going to fire Rey. He will turn to Sharon for the support he needs now that he has lost his job, and it might just be what she needs from him. Of course, her life is not really anything short of a giant mess right now, too, so this might not work out well for him. We'd like to think that he will find what he needs.
Meanwhile, we also know that there is something else going on that shocked all of us. We know that Abby heard the truth from Arturo. He could not keep it from her any longer, and he was not a fan of being in Mia's debt and in her inner circle of deception. He slept with her and things were not going her way, so she used that against him. He's not a fan of that, so he decided to come clean to her and speak the truth. That is what we wanted to hear, but she's not very happy with any of it. Of course, we get that entirely. She's done with him, and we also hear rumors that he is out at Arturo, anyway, so it might not mean anything to anyone in the long run. We just want to see things work out.
What's Happening on the Young and the Restless
Don't mess with Abby Newman. 🔨 #YR pic.twitter.com/V4TVfzhJIZ

— Young and Restless (@YandR_CBS) March 26, 2019
It may not be a Louisville Slugger, but we still think Carrie Underwood would be proud.
What's Next on the Young and the Restless
It's a can't miss week on #YR. 👏 Mia's causing trouble, Paul's taking charge, AND you'll all get rocked by a massive twist! pic.twitter.com/EVZWgkR7Oy

— Young and Restless (@YandR_CBS) March 24, 2019
Devon has to find a way to make peace in his life, but he is struggling to do that. His life is not working out the way that he thought it might wok out, and he's not able to really get into anything other than figuring things out for himself. He's lost his wife and baby. He's caused his sister to spend a year in jail and lose her own family as a result. He's changed a lot of lives with his own life changes, and nothing he's done since losing his wife and child has been for the greater good of anyone or anything around here. He's struggling to figure things out in his own life, and we are struggling to figure them out in ours. Now is a good time to get this kind of stuff into perspective so we can figure it out.
Meanwhile, Abby is not reacting well to the news that Arturo shared with her. Of course, hearing that your fiancé slept with another woman is typically not the best way to find support in your life. There is not much that will work for them if you ask us. She's not going to want to spend any more of her life with him, and we don't think there is much he can say to her to change her mind about that. He's lost her for good, but we don't think that Mia will be his next choice, either. Her faked pregnancy is not going to make this work for her.
Stay tuned for more Young and the Restless and be sure to check out TVOvermind daily for the latest Young and the Restless spoilers, news, and updates.