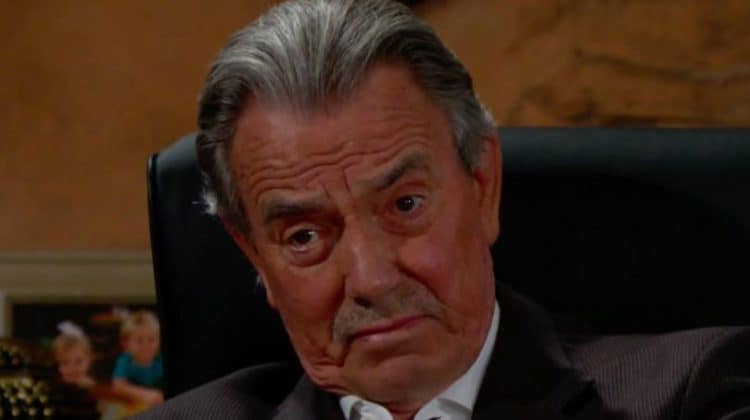 Young and the Restless fans know that Victoria and Nick are siblings. We know that this means they don't always get along. We know that this means they are a wreck in some instances. We know that this means that they are not friendly in any way, shape or form, and we know that you can't make things right in some manners. There's not much else we can say or do about this, but this is how it is. There's a lot going on, and we cannot help but be proud of her for standing up for him. She's not about to let their other brother take another thing from Nick after being gone all these years while everyone thought he was dead. She's not actually going to be able to help Nick, if we had to guess, but her support probably does mean something to him. And it might send a much-needed message to her other brother, too.
Meanwhile, Abby is having a rough time with Phyllis. There is very little that they can agree on at any given time, but Phyllis has accused her of being jealous. Abby is only just making the decision to get back on her feet and get her life together, and this is a thing that we don't know much more about. We can only hope that they can focus on things that work for them in the future. Chelsea, on the other hand, has learned something interesting. She's gotten some information that might change her life and the way things are going right now, and she's also made it clear to others that she's got more in her life than just the cons she ran. She's aware of a new con, and she's about to expose someone as a result.
What's Happening on Young and the Restless
Our #MondayMood when we realize the #Kola wedding is only 4 days away. 🙌 pic.twitter.com/cCoDOdsbPt

— Young and Restless (@YandR_CBS) August 12, 2019
This wedding should be good.
What's Next on the Young and the Restless
Even cold feet can't hinder true love. ❤️ It's the wedding of the year this week on #YR! pic.twitter.com/mOIV0c3jnN

— Young and Restless (@YandR_CBS) August 11, 2019
It's an emotional day when Abby decides she wants to talk to her mother about the many things going on in her life. She's got so much to offer and so many things to focus on, and she's going to see things from her own point of view at some point. She might not have much else to share or say, but she might also have more to offer than other people imagine. She might be willing to work through some of her issues, but she's going to talk to her mother. She's home, she's not in Paris, and she's spending some time with her mother. Will she share with her the conversation she recently had with Phyllis, or will she let that one go?
Then there is Victor, who has an ultimatum to share. Of course, we know that he has more than a few of those going on at various times in his life, so we are not surprised. What does surprise us, however, is the amount of time he focuses on things that make his life miserable. He's not going to have the best time with things, but he will have some time to focus on his life in the future. He's back to taking control of himself, and that's going to be a serious problem of epic proportions. Things won't make much sense to him all the time, but it's fine. Jack, on the other hand, doesn't care. He's on a mission, and he's feeling good.
Stay tuned for more Young and the Restless and be sure to check out TVOvermind daily for the latest Young and the Restless spoilers, news, and updates.