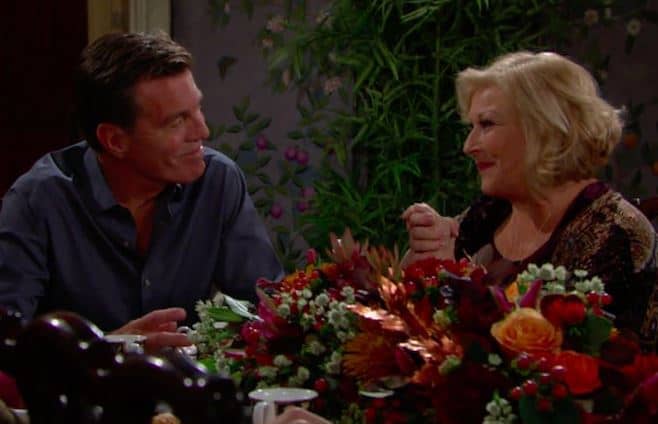 Young and the Restless fans are not sure what might happen to these four ladies who killed a man and buried his body in the park. Since JT's watch was found, things have become a bit of a mess for Vickie, Nikki, Sharon, and Phyllis. The fact that Phyllis then slept with Nick who was engaged to Sharon and Sharon found out on her wedding day right after Billy asked Phyllis to marry him and she said yes, the wedding was cancelled, the engagement was called off, and Billy tried to get Nick and Phyllis' daughter to sleep with him is all a bit of a problem for all of us. This is not going well, especially since Rey is now questioning people left and right. He's also becoming very close to Sharon, but she's not all that happy that his wife is in town. Well, who would be happy to get close to a man only to find out he is married and his wife is here?
Let's also point out that Abby recently learned that there are a few things with Arturo and his past that she might not love, but that doesn't seem to be a problem for her or her life. She's not happy about a few things, but that doesn't mean too much to some. She's a mess right now, but she's going to pull through. She just has to get past this dinner and the drama that it has brought to their lives, and she might be all right. But, that will all change when it's made apparent to her that her sister and her father's wife might all be involved in a murder, and that she could have very well been involved in the same situation if things hadn't worked out for her.
What's Happening on the Young and the Restless
RT if this is your mood on #BlackFriday! 🛍 #YR pic.twitter.com/PNGzfGGnog

— Young and Restless (@YandR_CBS) November 23, 2018
And this is what we all felt like. Overly full, tired, and ready to get back to bed. Or pie. Whatever. We don't judge you, so don't judge us back, okay?
What's Next on the Young and the Restless
Thanksgiving is here! Get ready for lies, family gatherings, and more this week on #YR. 🎉 pic.twitter.com/FG2fvOEasz

— Young and Restless (@YandR_CBS) November 18, 2018
It's going to be a very ugly week as Mariah asks her mother about what happened with JT. She knows more than she should know about this at this point, and it's going to make things a lot worse. It's not that we think for even a second that Mariah would do anything even remotely like hurting her mother, but we do think that she will end up being one of many people who simply know too much about what is going on and what that means for everyone else. This is a murder, a coverup, and a big deal that will end up hurting someone, and we cannot handle things that way. We do hope that this is a good chance to see things unfold in a positive manner, and it might work out that way.
But, it probably will not. There will be some situation that makes Abby feel even worse as she is trying so hard to come to terms with all she's learned about her boyfriend and the past he lived. She's not sure she can get past so many things, but he's trying to get her to come to terms with all of it, and that's something we know she might be able to do. But, at the moment, there is just too much pain and it's too fresh for her. Will she be able to come to terms with it, or will she decide to call it a day with him and move on from the way things were meant to be?
Stay tuned for more Young and the Restless and be sure to check out TVOvermind daily for the latest Young and the Restless spoilers, news, and updates.