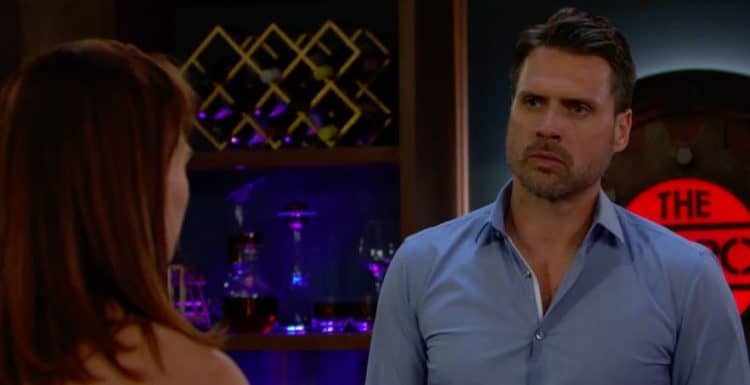 Young and the Restless fans are going to see that Victor is going to surprise his daughter and Arturo, but we have no idea if he is really happy for them or if he is not happy with their situation. All we know is that he sometimes says things that are a bit surprising, and this is one of those times. But for now, we are just focusing on the fact that Jack is hosting an engagement dinner for his niece, but he's not happy about things. He's not worried about Abby, of course, but he is worried about Kerry. Her behavior is not what he wants to see of her, and he's more than a bit frustrated by her and what she has to say and do. He's not happy with her antics, and we don't think he will handle it well when she continues to behave this way. He is not a man who is happy about things, but what will he do? He's not really able to do much, so this might be interesting.
On the other hand, we will get to see that there is more going on with this later in the week. Right now, we are watching Katie visit the ranch, and she's making a new friend. But this friend – we just want to see if this is going to end well or if is this is going to be a problem. We suspect this will be a problem in more ways than one, but we don't have much to say about it otherwise. They are not going to be very happy when they find out what is going on – and we are talking about her family – and this might be a big disaster.
What's Happening on Young and the Restless
This is the definition of #CoupleGoals 😍 #YR pic.twitter.com/3bKevjt9cf

— Young and Restless (@YandR_CBS) January 28, 2019
Well, we don't know about that. They have too many downs for us…but we love them.
What's Next on Young and the Restless
Will couples crumble this week on #YR? Don't miss that and Billy and Victoria's search for Katie coming up on The Young and the Restless. pic.twitter.com/WNzSwvDbYW

— Young and Restless (@YandR_CBS) January 27, 2019
Summer is back, and we aren't talking about the weather. It seems that she's decided to make her reappearance in Genoa City, and we have to ask if she's back to see if she can get Kyle back. He is clearly in a place where his priority is to be with Lola, but what happens when Summer is back in town and ready to take on her own role in his life yet again? More importantly, how much drama is she going to bring to us this week when she makes her big appearance? She's a mess, but we love to see her come into town and use her petulance to make things a bit more interesting than they have been in a while. She's a good addition to the show, and we hope she sticks around a bit longer this time.
We think there is a good chance that Abby might be learning a bit, too. She might have a lot going on in her life right now, but we think she's finally realized that things aren't what they seem. For now, we are going to assume that she's aware that there are some people who will never seem to be happy for her, and she's going to make sure she keeps those people very close. She knows she has enemies, but she might be taking this into a new territory these days with the kindness she's showing and the stuff she's dealing with. She's not going to have much else to say about that – and we like it.
Stay tuned for more Young and the Restless and be sure to check out TVOvermind daily for the latest Young and the Restless spoilers, news, and updates.