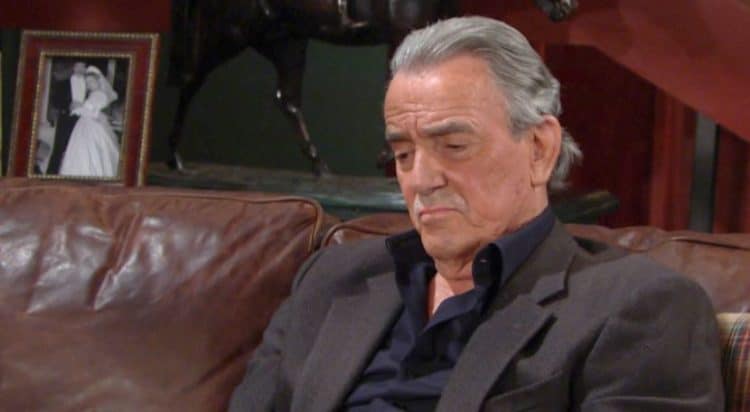 Young and the Restless fans are not all that excited about a few things, including the fact that Rey has decided to pack his bags and head out. He needed to know just where his girlfriend, Sharon, stands with Adam, and he was not entirely happy with the way she answered him or the things he learned when he was speaking with her. She's got some feelings for him, she's got a long history with him, and he is sure that she is not being honest with him about all the things he wants to know. She's not even sure she's being honest with herself at this point, and we get that. There's a lot going on around here that no one can seem to find out how to handle, and we do get that. But, for now, we just sit here, hope that things work out in the favor of someone who means more to them than anyone else, and we just wait for it all to change. In the meantime, however, we need to figure things out.
Celeste has decided to change her mind about Kyle, and we cannot help but wonder if she's doing this based on her daughter's reception of her now that she is in town. Maybe she's got a plan that will work out better for her to win if she goes this route. We aren't entirely certain, but we do know that there is nothing else going on that will work out for her. She's got a lot on her mind, in her situation, and on her plate, but her daughter is clearly important to her in more ways than one. She seems like a mother who loves her, and that's a deciding factor for her if we had to guess.
What's Happening on the Young and the Restless
Where are all the #Shey fans at? 😭💔 #YR pic.twitter.com/voIzPTHOZc

— Young and Restless (@YandR_CBS) July 26, 2019
No one?
What's Next on the Young and the Restless
Dark thoughts, deep fears, and that's just the beginning! Make sure you tune in this week on #YR. pic.twitter.com/pQFaOt017N

— Young and Restless (@YandR_CBS) July 21, 2019
It turns out that Michael might not be nearly as smart as we thought he was, but that's all there is to it. Adam has convinced him to come over to the dark side, which means that he is going to destroy all the photos that he could use to blackmail this man. Do we believe, for even one second, that Adam is doing this out of the kindness of his heart or that he has any intention of holding up his own end of the deal? We do not. We think that there is more to this than we ever thought possible, and we think that there is nothing going on here that will ever work for Michael. Adam, however, will likely get anything, everything, and all the things that he wants from this situation. That, we can believe. And that is nothing we can handle.
Rey and Adam are done with one another. Rey is done with all of this, but he has a few words he'd like to say to Adam in the meantime. This confrontation might be a good one, and we cannot wait to see this unfold. It might be better than we thought. Nick and Chelsea have a future that they have to map out, and they are going to sit down and talk about that. Will they talk about a future together, or will they talk about how their futures are not going to take them in the same direction? We cannot be sure, but we suspect it might be something more like the ladder.
Stay tuned for more Young and the Restless and be sure to check out TVOvermind daily for the latest Young and the Restless spoilers, news, and updates.