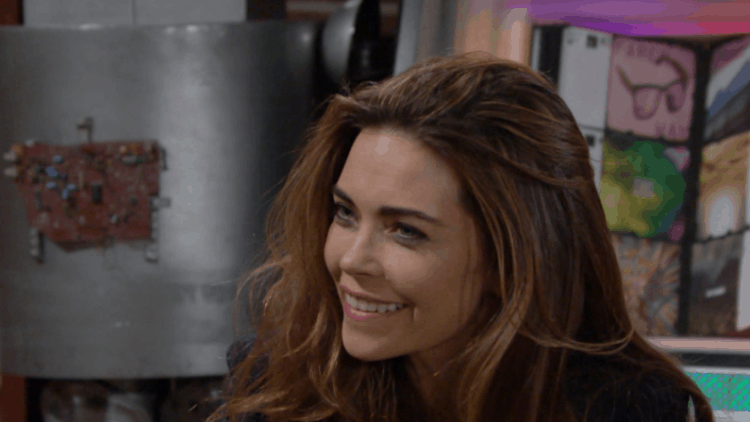 Young and the Restless fans had a long week. What will happen now that Adam is back? Fans have been waiting so long for that moment, and they are so happy to have him home, but things are never what they seem. How much longer will Victor be able to keep control over all the things he feels he needs to control all the time? What will happen when things begin to fall apart for him, and he has a situation to control? What will happen when he is not able to make things work any longer, and what will happen when he is not able to make his situation work? Adam is back, and we cannot expect him to go through with his life the same way he's been going through it in the past. We have to assume there is still a lot we don't know, but what about all that time he was gone? Will we learn more about it in the near future?
Rey and Sharon have to make some decisions, but a lot of those will depend on the outcome of the paternity test that he is asking Mia to take. But, we just don't know that she will take one or that she will be willing to find out who the father of her baby is. She is not in a good place, and she is not about to put herself in a situation where she might lose one of the men she's not sure she wants to be with. She's not sure that things will work out at all, and she's going to lead them both on as long as she can. But, that might make Sharon feel closer to Adam as she gets to know him a bit more now that he is back.
What's Happening on the Young and the Restless
Just because we ❤️ these two. #YR pic.twitter.com/l2vTdFR7Ni

— Young and Restless (@YandR_CBS) May 17, 2019
Yes, don't we all?
What's Next on the Young and the Restless
Next week on #YR, Genoa City searches for a suspect, Rey and Sharon discuss the next step in their relationship, and Elena realizes she wants to stay in GC. pic.twitter.com/xEqUQj9aau

— Young and Restless (@YandR_CBS) May 17, 2019
Things are taking a major turn as we see that Adam is going to have the surgery he needs, and he will wake up a different man. Will he wake up so different, though, that he now recognizes his own family and what they mean to him? We know that he will wake up and call Victor Dad, which is a major change for him after all that's been going on in his life the last few years. We know you still have some questions, and so do we. But, we also know that there is more to this that we will likely learn in the coming weeks and months. For now, though we, are just sitting here not knowing what is going on, how this happened, or what it will all change. For now, there is a situation we cannot stop wondering about.
But, we also know that Mia and Arturo are actually going to change their plans and leave the city. We remember them talking about it recently, but they also have something else to deal with that might just make this more complicated. She is pregnant, and she is dealing with this by leaving people out of her decision making, which is never a good idea. We aren't sure what she feels she has to gain by any of this, but we do know that while she's gone, she's going to end up in more trouble than she did when she was here. It's not going to end well for her.
Stay tuned for more Young and the Restless and be sure to check out TVOvermind daily for the latest Young and the Restless spoilers, news, and updates.