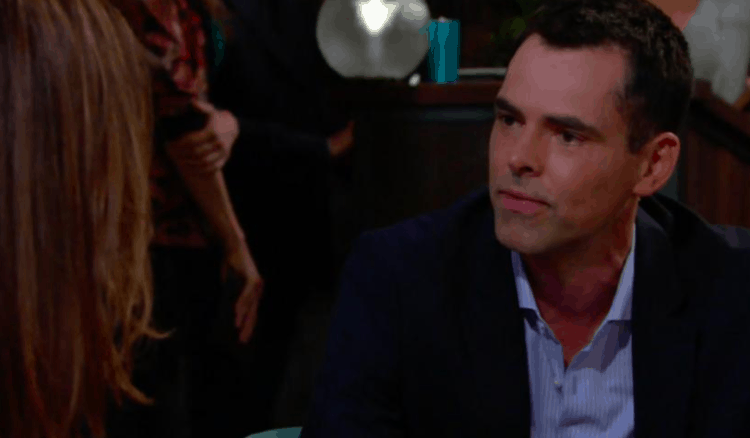 Young and the Restless fans are not surprised that Victor is working so hard to get Adam back on track. Ever since his family learned he is alive, he has been working overtime to get his son's memory back. He didn't want to tell his family that he was back, because they wouldn't be happy to know that he doesn't remember much. But, things are taking a much more interesting turn now that he is coming back to Genoa City, he's spoken with Sharon, and everyone is aware that he is alive. It's a shocking time in this little community in the moment. The man that tortured them all for so long is not dead. He's alive and well, and he is back. And this is a big change for many. In fact, it might be a bigger change for those who were exiled because of his death. Could they also return?
Victor is working hard, but so is Billy. He has to protect his family and the people he loves. He's not happy with the way things are going or what they mean for everyone around here. They are not going to get much rest until they can decide that everyone is safe, well, and alive, and this is his mission. Meanwhile, Jack and Lauren keep butting heads, Kyle is spending all his free time with Lola, and Summer is making it her life mission to be sure she cannot lose her husband to his woman. She knows how he feels, and they are best friends, but we all know she wants much, much more than what he can or wants to offer her at the moment. For now, though, we just have to sit back, relax and handle our business as it is happening. What's going to go on is out of our hands.
What's Happening on the Young and the Restless
RT and give a warm welcome to Mark Grossman who makes his #YR debut today as Adam Newman! @CBSDaytime pic.twitter.com/7S2fZ6Zgmn

— Young & The Restless (@YRInsider) May 13, 2019
Welcome, new Adam. It's not easy to fill such big shoes, but we hope the best for you.
What's Next on the Young and the Restless
https://twitter.com/YandR_CBS/status/1127619446669864961?ref_src=twsrc%5Etfw
Michael is not having his life work out in his own favor at the moment, but he will get over. He is going to wind up in a situation that is more than a little bit compromising, and there is nothing he can do about it at this point. But, he will find a way out of it, but not before someone else ends up in trouble. We only touch on that because it's one of those things that will happen and we cannot avoid it. But, we all know we are more than a little bit more interested in what is about to go down with Rey and Mia. He's tired of her games – like everyone else – and he wants the truth. The thing is, he knows that whatever she tells him is probably a lie or some twisted and messed up version of the truth. She cannot be honest with him no matter how hard she tries.
Then there is Adam, who is coming back home and there is nothing else that anyone can do about it. He's back, he's there, and some people are thrilled. Others, not so much. He is a man who did a lot of wrong, and he hurt a lot of people. He is not someone that his family, or even his friends, love that much. They certainly do not trust him in the least, and we get it. But, we want to know if he is coming back a changed man with a changed way. Or will he be himself again?
Stay tuned for more Young and the Restless and be sure to check out TVOvermind daily for the latest Young and the Restless spoilers, news, and updates.