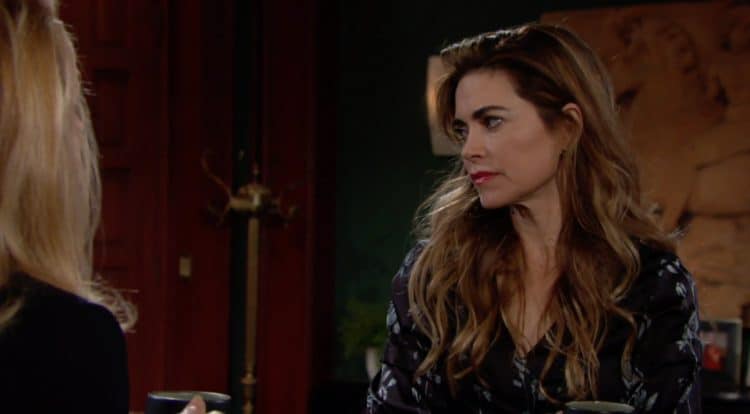 Young and the Restless fans know that Rey will do anything he can to comfort and help Sharon as she goes through her situation with Breast Cancer. He will not back down. He will be there for her. He loves her, but we have to wonder about the level of hurt he will feel if and when he finds out that she talked about her issues with Nick prior to talking to him about it. She lied to him about it, made him question her behavior, and made him wonder what was going on when she so freely gave this information to Nick. Things might not seem as happy as they are right now for these two in terms of their love for one another should this happen. She might have made the biggest mistake by speaking to Nick first. That first love situation is never going to go away for them as they continue to spend time together.
Nick got a call, and someone needs some help. In the middle of being the man who helps the people in distress, however, he also had time to chat with Chance about his past and the things he has been up to in his own life. He is, after all, dating Nick's sister right now, and he has to make sure his sister is not getting hurt from yet another man in her life. This is never going to end well for those who don't want to see things unfold this way, but it might just take a turn that will leave everyone shocked. Lola, on the other hand, is going to find out that Theo has a surprise for her, and it will surprise her. This is not something she will see as a bad thing, though. She's just not there.
What's Happening on Young and the Restless
https://twitter.com/YandR_CBS/status/1217174124600016896?ref_src=twsrc%5Etfw
Love this photo.
What's Next on Young and the Restless
Sharon's getting the support she needs this week on #YR. ❤️ pic.twitter.com/Bt2iK5D1Rm

— Young and Restless (@YandR_CBS) January 12, 2020
Phyllis is definitely, probably, most likely the one who is leading Nick to believe that there are some things that Chance might be hiding. Why would he, after all, suddenly care so much what is going on in this man's life and what happened in his past if she didn't mention a few things to Nick when she was with him recently? She's interested in Chance herself, but she's not going to win over Abby. Young, beautiful, thriving Abby? Not that Phyllis is not gorgeous and smart and thriving, but she's not the young thing that he is clearly looking for, and that puts her at a gross disadvantage. She's spending her day doing all she can to charm the man while he's been given the riot act from Nick. Making the family look less desirable by the day while she increases her own desire is what she is about.
Then there is the situation with Billy who is looking to Lily for some advice. She's not sure she can help him, but he wants to hear what she has to say. Maybe it will help him in his quest to get what he wants out of life. We aren't even sure he even knows what it is he wants out of life if we are being totally and completely honest, you see. He's a man who doesn't seem to have much together right now. Mariah, on the other hand, is getting some interesting news from Tessa, and we cannot help but wonder what she's learning from her girlfriend. Is it really good?
Stay tuned for more Young and the Restless and be sure to check out TVOvermind daily for the latest Young and the Restless spoilers, news, and updates.