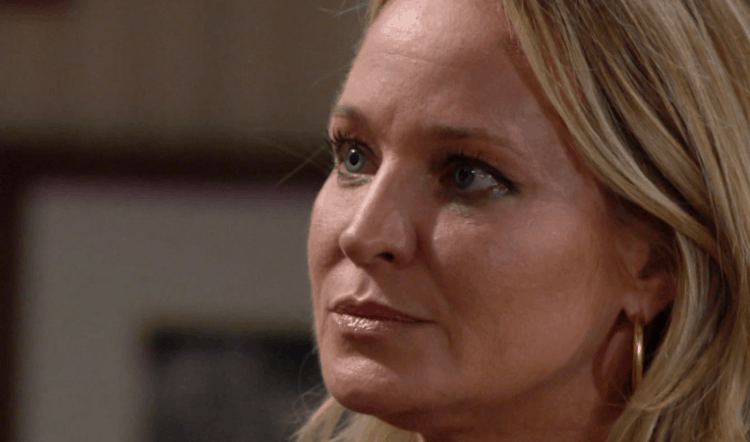 Young and the Restless fans know that there is a lot that happens around here, but we also know that there is so much we can change. We know that Cane will never feel happy without Lily, but he spent years doing things to her that caused her life to change forever. He cheated on her and had a baby with another woman. He caused her to cause an accident that killed her brother's pregnant girlfriend turned wife, and it sent her to prison for a year. Her brother couldn't even look her in the eye after that, and then their father died while she was in prison. Meanwhile, her husband was cheating on her with Victoria Newman, someone who has been a friend to them in the past, while she was locked up for this accident. Her life was at the lowest possible point, and he had the audacity to kiss another woman more than once.
She's not happy with him, and we aren't sad to see him disappointed. We cannot help but like Cane, but we know he will never think correctly when it comes to making the right decisions. She's upset by him. Paul, on the other hand, is supporting Nikki as best he can. He's spending a lot of time with her these days, and we know that he is playing a very dangerous game by doing this. He's got a lot to worry about, a lot to work on, and a lot to get right in his life, and we aren't sure that things will work out in his favor. But, he is going to be there for her as her husband makes a decision that will change all their lives. He has a habit of doing that, Victor does, and Paul is going to be her rock.
What's Happening on Young and the Restless
FEELS LIKE HOME!!! @TheRealStafford @MClaireEgan @gregrikaart @YandR_CBS @YRInsider @cbsdaytime #YR #TEAMYR pic.twitter.com/QpvPPy1W5L

— Christian Le Blanc (@CJLeBlanc) June 18, 2019
All these new old faces are happy to be home.
What's Next on Young and the Restless
It's a week you just can't miss on #YR! The stakes are higher, the drama is bigger, and the battles are nastier. 👏 pic.twitter.com/dm0L294Tq1

— Young and Restless (@YandR_CBS) June 16, 2019
Devon is going to do something to honor his father following his death. He's been taking it very hard in light of the fact that he and his father were close, as well as the many other things that have happened in his life. He's ready to face the fact that he will never see his father again, and he's ready to do something for him to honor him and memorialize him in a way that changes the shape of the future. He is a man who wants to be the kind of person who does the right thing. He wants to be someone who makes good choices, who does the right thing, and who is the kind of person who is going to change the world. He is not the kind of man who takes things lightly, but we aren't sure how this will make Elena feel. She's not sure when it comes to him and his generosity, and he is someone who makes her nervous.
Billy is going to lose it, and today might be one of the days that he does lose it. He might not make things feel better in his own life, but he might just make things change in his current life. He is going to lose his temper, but at what expense? At who? Is he going to get it together enough to make sure he can follow the path he's taking in the 'new' life he's trying to lead? Or will he continue to mess it up?
Stay tuned for more Young and the Restless and be sure to check out TVOvermind daily for the latest Young and the Restless spoilers, news, and updates.