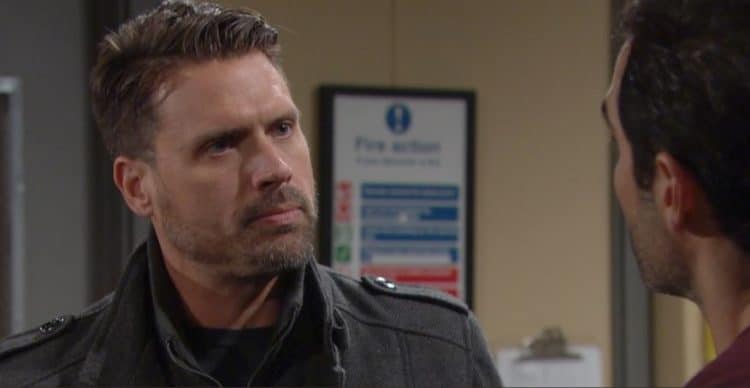 Young and the Restless fans were not entirely surprised to see Nikki in danger, nor were we surprised to see her fire her gun in an effort to stay safe. She's having nothing short of a rough time in her life these past few months – maybe even the past year – and this is not a big shocking surprise to us in any way at the moment. But, for now, there is nothing that will work out for them if they don't allow it. She's making her moves, and she's trying to stay safe. Shooting her gun was nothing she wanted to do, but she had to do it. She was in danger, and we would have done the same thing. What really has us on the edge of our seats, though, is Cane and Victoria. They are not meant to be together. They also know this. They know it would be better if they just spent their time apart rather than sitting around waiting on things to happen.
They are in a bad place in their lives, both of them, and they need to let this go. Instead, they continue to turn to one another in hopes that they are going to find some peace, and they just end up kissing. And we don't like it. There is nothing about them that we like together, and we cannot believe this is a thing. We are not loving it, and we cannot stop wanting them to just not do this. He belongs with Lily, and she wants to be with Billy. Just do this and let this mess go. They are messing up everything, and we don't like any of it. Cane has a good thing with Lily, and he knows this.
What's Happening on the Young and the Restless
😱💥 #YR pic.twitter.com/cad0XhNTay

— Young and Restless (@YandR_CBS) January 17, 2019
Who else feels that this is all wrong and doesn't like it? Are we the only ones? Raise your hand if you are with us.
What's Next on the Young and the Restless
This week on #YR, you'll be on the edge of your seat 'til the very end. 💥 You do NOT want to miss this! pic.twitter.com/k2mS4azwq7

— Young and Restless (@YandR_CBS) January 13, 2019
Billy is unhappy. He's aware that Phyllis has been in the middle of some issues with Victoria, and he's been trying to reconcile with her himself. But it turns out that Phyllis has mentioned to Victoria – and not in a very nice way, we might add – that he tried to reconcile with her first. And now things are taking a very ugly turn for the very worst. They are going to have a situation on their hands in which they might just have to deal with things as they are happening, and we just aren't sure they will work out for the best. We are very upset by the way things are all turning out, but we do have to wonder if there is a chance that we might have something else to say about this. Will there be a good chance things will turn around?
Will there be a chance that he can get Victoria, or will she continue to fight for Cane? Because now that Phyllis made it clear to her that Billy tried to reconcile with him first, we aren't sure there is much else left for us to do at this point. She's got a long road ahead of her, and we just don't know how this will work in any way, shape or form. There's not a lot we can do, but we can hope she works this out. She's feeling like a second choice in the moment, and we don't want that for her. We want her to feel like the first choice, and that's all we are looking for.
Stay tuned for more Young and the Restless and be sure to check out TVOvermind daily for the latest Young and the Restless spoilers, news, and updates.