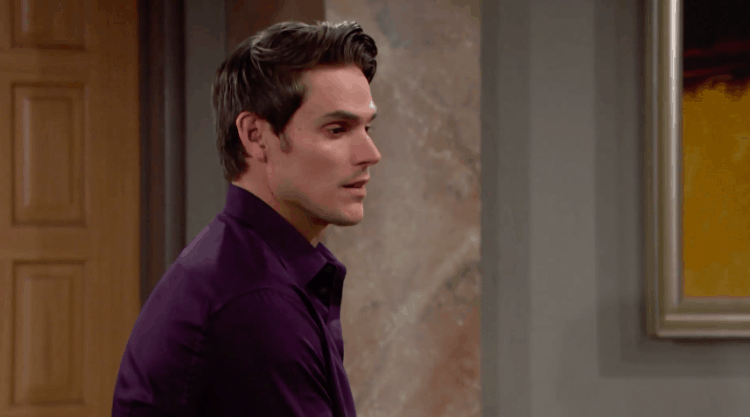 Young and the Restless fans did get to see a lot happen last week, and it was mostly good. We did see a breakdown at the Thanksgiving dinner table as things did not turn out how Nikki and Victor thought they might, but they did make it all the way up to Nikki's favorite tradition of going around the table and discussing what everyone was the most thankful for. She did a great job of that, and we did think that she was killing it on the table décor front. She was a rock star, and we did appreciate all that she brought to the table on that one. But, we did see things take an unexpected turn. She did not see it coming, and neither did anyone else at the table that night with her and her family. Things like this happen, though, and we do get that.
On the flip side, Sharon was living her own best life with Rey and the people of Genoa City as so many showed up to Crimson Lights to share the holiday with those who are so much less fortunate. She did make good on her promises to make things seem better than they were, to help those in need, and to do something that so many look forward to all year. She did that, she made it happen, and she did an excellent job of that. We love that, we cannot get enough of that, and we love that she did that for those who she loves so much. She's so wonderful to those around her, and we cannot deny that. She told Rey it was her favorite tradition of the year and that people never let her down when it comes to this one day, and we feel that.
What's Happening on Young and the Restless
The #YR stars have so much to be grateful for this Thanksgiving! What are you thankful for? pic.twitter.com/pZTztE0iTy

— Young and Restless (@YandR_CBS) November 28, 2019
We are so thankful, grateful, and very blessed.
What's Next on Young and the Restless
Chelsea's loyalties are tested today on #YR. pic.twitter.com/djp22ZU2xI

— Young and Restless (@YandR_CBS) November 28, 2019
Things are going to go back to normal this week, and it's good for us to know that we can always expect the things that are unexpected. We know, for example, that Nate is still looking to right his life, but he is also coming to Amanda's defense at the same time. She's not someone people are happy to have in town, and she's not someone who is making life any easier for those who are having tough times. She's a wreck, and she is making it clear to those around her that she will do anything and everything she can to make their lives miserable so that she can make her own life good. She's not ashamed of that, but he seems to feel that he can make things work in his favor by being there in some capacity. It's all very interesting, and we cannot figure out what is going on with things.
On the flip side of things, we also know that Chelsea cannot let things go. She continues to make moves that shock and surprise us all, and she cannot let that go. She cannot make things stop in her life. She is not making good choices, and she's not making much sense, either. She's doing what she needs to do, but she's not making much in terms of friends about it. She's not making much of a situation that makes her life seem easier, either, but she's looking for ways to make things better. Can she, or will she always be a mess?
Stay tuned for more Young and the Restless and be sure to check out TVOvermind daily for the latest Young and the Restless spoilers, news, and updates.