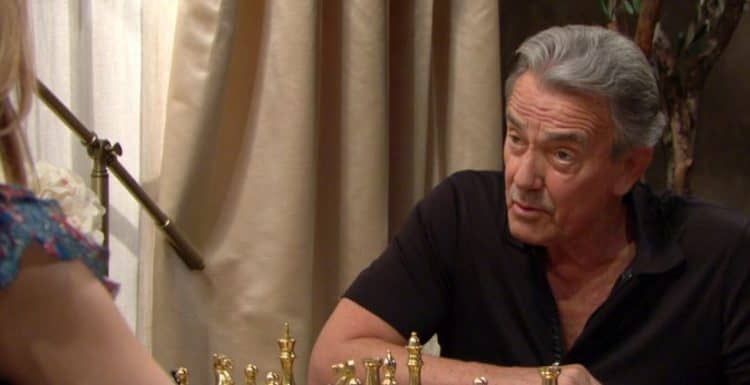 Young and the Restless fans weren't entirely sure what to think at the end of the week last week, but that's not entirely uncommon. There is a lot we don't know, a lot that might not work for us, and a lot that might not help us in some manner of speaking. Phyllis is doing all she can to get her life back on track, and she and her daughter actually seem to be getting closer together as a result. We love that, but we don't know that their relationship with one another is healthy one overall. We also don't know if there is any chance they can fix their issues enough to get their situation under control. For one, they are just struggling as a whole. But, for now, we also know they are a bit toxic to one another.
Then there is Billy, who no one can help. He is too far gone. Victoria is worried for him, but she also has her own life to worry about, too. She's doing the best she can, but she is not handling his issues all that well. He is a certified lunatic at this point, and he's lost his mind entirely. He is not making much sense of his life, and he is not making good choices. He's managed to get it together enough to focus on something good, but nothing that will change him for the better. He is going to go after Adam, and we can say with some degree of certainty that we don't think that is going to end very well for him. He makes too many bad choices, he does too many things wrong, and he doesn't get his life together as easily as many people. He is not the kind who can do this at all.
What's Happening on Young and the Restless
When you realize it's a three day weekend! 😃 #FBF Tweet us your plans below. 👇 #YR pic.twitter.com/co4Oftr1EZ

— Young and Restless (@YandR_CBS) August 30, 2019
Or longer, for many of us Floridians.
What's Next on Young and the Restless
From the intrigue to the romance, everyone wants more #YR! Don't miss everything coming up this week. 👏 pic.twitter.com/UK7WCLQoqW

— Young and Restless (@YandR_CBS) September 1, 2019
Things are not looking good for many of the people in this little community right now. For one, we cannot help but wonder when people are going to figure out what is happening with Billy. This is not the first time someone has developed an alternate personality that has changed their life and way of living. He's clearly not in his right frame of mind right now, and he's doing these things to himself, and he's working himself up about it. Of course his other personality has no clue what is going on either. But, then there is Adam, who will share with Michael that Fen is a drug dealer because he feels it will help him keep people in line doing what they want, how they want it, and what they feel is going to work for them. We are not that excited about it, of course, but it's what it is.
Then there is a situation with Chloe, when she finds out she is in some serious trouble. We didn't feel this was a big surprise considering she is almost always in serious trouble, but things do have a way of working out for her in the long run. We don't know if anything will help with this, but we can see things unfolding for her in a way that might surprise her. We are sure something will give in the near future, but what will happen in the meantime as we go out of our way to figure this out on our own? We don't know.
Stay tuned for more Young and the Restless and be sure to check out TVOvermind daily for the latest Young and the Restless spoilers, news, and updates.