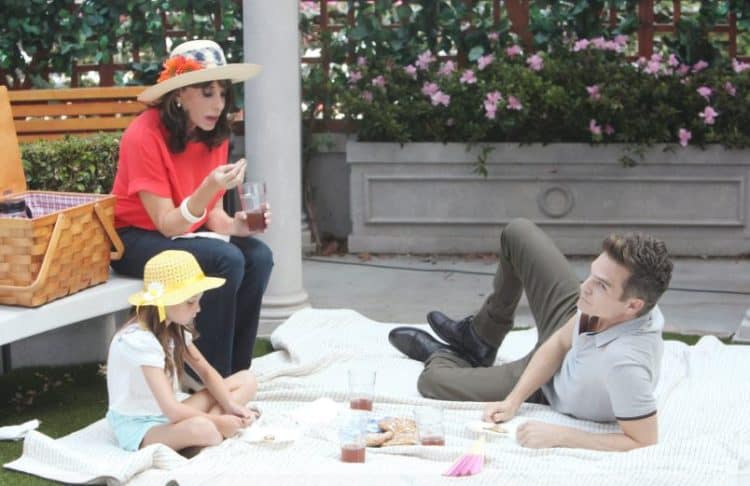 Young and the Restless fans are not surprised – at all – by Adam and his way of living. He's decided to make it very clear to Michael that Fen is dealing drugs just so he can keep him in his shadow and make sure he stays where he needs to be. Not only will he share this information with the people who will do something about it, he will do anything he can to make sure Michael falls in line with all the things he feels are important and to his liking. We get it, but that doesn't mean we can see things changing for anyone. But, of course, this is all there is to it. Billy, as we have been seeing for a while now, is about to having the worst rude awakening of his life. Things are not as they seem for him, and that is nothing to laugh at.
But, for now, we can see that some people will change their way of living as a result of what is going on around here. There is nothing we can do to stop what is happening, but we cannot get over this. Chloe is in trouble, but we aren't surprised by that. She's a mess on a regular basis. Bill is beginning to realize there is something wrong on a level he did not see coming, and no one could have predicted what's going on in their lives at all. There is just too much happening, and there is too much going on that we cannot change. Will this ever become better or less challenging to any of us? We cannot decide if that is possible or not. But, give us the hope and strength we need to get through this with him in time.
What's Happening on Young and the Restless
https://twitter.com/YandR_CBS/status/1168607022171873280?ref_src=twsrc%5Etfw
We love best friendships.
What's Next on Young and the Restless
From the intrigue to the romance, everyone wants more #YR! Don't miss everything coming up this week. 👏 pic.twitter.com/UK7WCLQoqW

— Young and Restless (@YandR_CBS) September 1, 2019
It turns out things are taking a turn for someone, and that someone is not going to change her mind. Sharon is good where she is, and she's not convinced she's going to do anything that doesn't work with her current state of mind. She's in a mood, and she's not going to let that change her way of life in the moment. She's a mess, but she's a good one. She's got things working in her favor. She's making decisions, and she's not worried about whether or not anyone else thinks her decisions are good ones. That's good, too, because they all think her decisions are not the best of the best. For now, though, we just sit here and we relax about all of it because there's not much we can do other than focus on the good in her life.
Devon is going to do some thinking. He's got to figure out what the future has in store for him. He's not sure yet what it means and what it might change, but he has to consider that his future might not bring the many things he thinks it will bring. He might just find things are a mess and not so good, but he will find that they are good enough. Victor, on the other hand, has some wise words to share with those he loves. Whether or not they choose to listen to him, well, that we don't know. But, what we do know is that he has to change his own state of mind and his own frame of thinking if he hopes to get anyone to listen to him.
Stay tuned for more Young and the Restless and be sure to check out TVOvermind daily for the latest Young and the Restless spoilers, news, and updates.