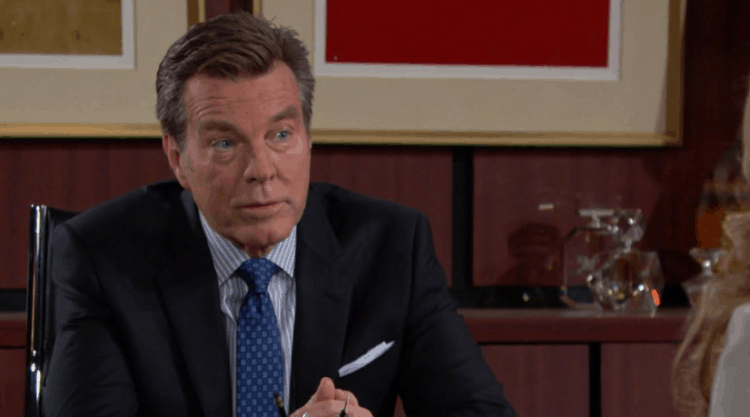 Young and the Restless fans know that Victoria is going out of her way to try and relax and make her life feel better in the middle of all that is going on. It's not easy to spend almost a half a year worried about killing a man who was abusive to you only to find out he is alive and well and back in your life and claiming his behavior was all due to a brain tumor. She's afraid, and we don't blame her for taking a trip to Vegas. She's got to get her mind off of what is going on, and that's all there is to it. SO, she's hanging out with a band in Vegas, and we can assume she's about to get herself into more trouble than she needs. She's not big on making wise choices these days, so we can safely assume that she will make a decision around here that takes her into a new realm of problems.
Meanwhile, Devon is going to get closer to Elena. He asked her to go get coffee, and we cannot help but worry for him. Seeing her with Hilary's stuff has brought him to a place we don't think is healthy for him or for her, but he doesn't seem too big on making good choices right now. They are definitely in the middle of making mistakes, and they will start with a coffee. Will they bond more there, or will he realize she is not Hilary and this will not work the way he might have been imagining it will work? Or, will he find a way to finally start moving on and closing the door to his marriage with his late wife in a healthy manner that allows him to continue to live his life?
What's Happening on Young and the Restless
Just a Paul and Christine appreciation post. ❤️ How cute is this #YR couple? pic.twitter.com/i1xBzEvsxy

— Young and Restless (@YandR_CBS) April 2, 2019
We appreciate them, too.
What's Next on Young and the Restless
https://twitter.com/YandR_CBS/status/1112353856501899264?ref_src=twsrc%5Etfw
Cane is working hard to see if he can make things right with his wife despite the fact that she served him with divorce papers, and there is nothing else that will work for him. He cheated on her – again – and she is done. She's not in the mood for any of that, and she's not going to have something else in her mind when she's back, but she's definitely not going to stay married to him. In fact, she is encouraging him at this point in time to find someone else and find a new life to live. She's not at all interested in what the future holds with him at this point, and we cannot blame her. On the other side of the coin is Victoria, who he's been seeing behind his wife's back, and she's off in Vegas hanging out with a band and not doing anything useful or good with her own life, either.
Things aren't working out for him at all, and he simply doesn't get it. But, then there is something else. We know that Dina is going to have another flashback in her life, and that might mean that Billy has some trouble. We are going to be so frustrated if he is the next Abbott who is not really an Abbott but then turns out to be one. Her actual life problems are starting to get frustratingly repetitive, and we aren't big fans of that at all. It's time for her life to take a turn.
Stay tuned for more Young and the Restless and be sure to check out TVOvermind daily for the latest Young and the Restless spoilers, news, and updates.