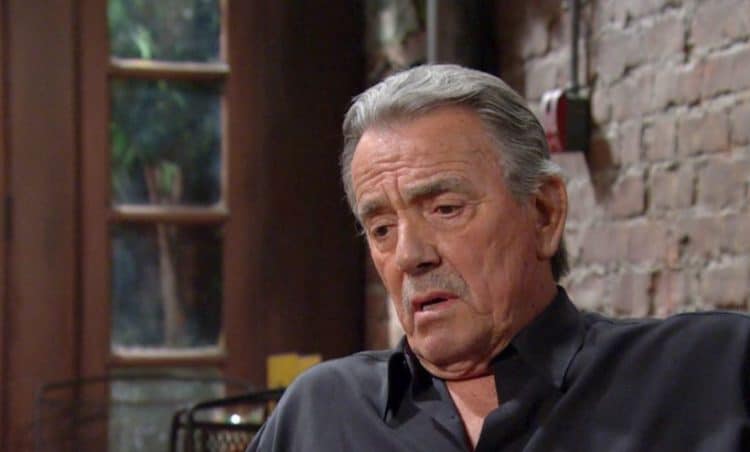 Young and the Restless fans just don't know about so many things. We don't know if there is a chance we can see things change for Victor. His condition is taking a turn, and we don't know what to make of it. Does this mean that his new and very questionable treatment is working or that it is certainly not work in any capacity? Does this mean that he is going to get another chance to see his life get better, and how does Nikki feel about this? Does she seem to realize that this is a situation that might affect her in some way? She's not entirely sure how she feels, either, and that does make us question more than a few things. We know there is a lot going on in her life, but to what extent does this change the game for everyone? We can't be sure.
The Grand Phoenix is open. It's all here, it's all open, and there is mass hysteria now that the drinks are spiked and Zoe is out for some serious revenge. There is nothing we can do to stop this, but we can focus a little bit on Kyle and Summer and what they brought to the table this week. They clearly looked as if they were sharing a moment that means a lot to them, and we know they will share a kiss and a much-needed moment that will inevitably lead them to wonder what is going on in their lives. They have so much to offer one another, and they have so much to live for, but it's not working for them the way that we thought it might work for them. It's too much, and we can't help but wonder if it might change a bit here and there.
What's Happening on Young and the Restless
Everyone was dressed to impress at the opening of The Grand Phoenix. 🙌 This party is just getting started, so make sure to tune in to #YR tomorrow! pic.twitter.com/58QitIE3cO

— Young and Restless (@YandR_CBS) September 9, 2019
Love the photos!
What's Next on Young and the Restless
It's the party of the year with a wicked twist. ✨ Things get out of control this week on #YR! pic.twitter.com/RTASMRsqm5

— Young and Restless (@YandR_CBS) September 8, 2019
Things are going to get a little uncomfortable today. Devon is already wondering about his future and what it has in store for him after so many horrible events from his past in the last year. He's lost so much, and things continue to change for him. They continue to get worse, and he's left without anything other than his family and friends to deal with. He's not sure how to focus on what they have to offer when things are turning around for them, but he's not sure he can focus on anything otherwise, either. He's a mess, and that's all there is to it. But, we can see things unfolding in another way, too. We can see things taking a turn that will change things. He might find that out when Elena makes a stunning statement.
What she has to say is not something he thought he might see coming, and now he does not know how to focus on anything else. Additionally, we hear that Paul might have a lead in the case he's working, and it might just be a good one. It might be so good, in fact, that he is able to focus his good on things outside of his own realm of living. This might not make much sense to others, but he might be able to begin putting pieces together that he did not see coming in the meantime. We think this might be good news for everyone, but we could be very wrong about that, too.
Stay tuned for more Young and the Restless and be sure to check out TVOvermind daily for the latest Young and the Restless spoilers, news, and updates.