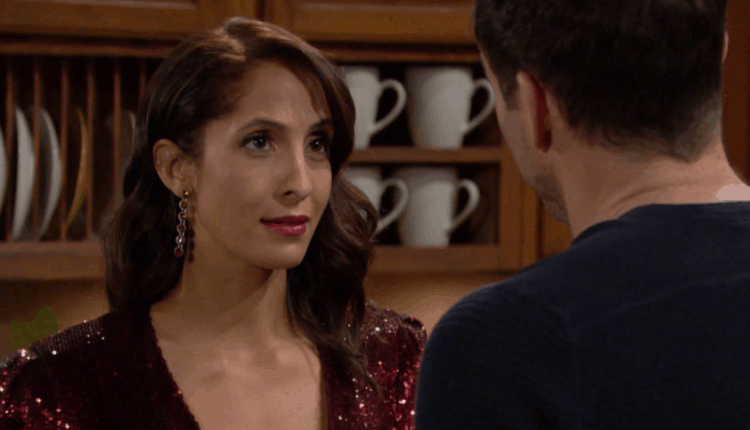 Young and the Restless fans were beyond upset and shocked and hurt and sad when Devon had to go to his sister and tell her the news about their father. She is working so hard to make changes in her life, to get to the better part of her life, and to change their future, but she's not able to do that with her own bad news. There is nothing good going on right now, and we just don't know how to face that and how to make that go away. Neil is gone, dead, and no longer coming back. It's the tribute to the man who was Neil following his tragic and untimely death earlier this year, and it's Lily who will suffer the most at this very fragile time in her life. As fans, we are just working on reliving this news. It's not like we didn't know this was coming, but we didn't know that it would be this hard to live the truth once again.
Everyone is a mess. Victoria and Billy, on the other hand, are living their lives free of the problems that are happening in this other family. They are just wondering what her father is up to, and they do not believe one word he had to say. They are not fans of his right now, and they are going to figure thing out on their own. You'd think they would have learned, by this point, to make things work out by ignoring things and not handling their situation the way that it was meant to be, but they cannot leave things alone and they cannot make their situation seem any better. They can't let it go, and they cannot mind their own business ever.
What's Happening on Young and the Restless
Join us for the next five airshows to honor the memory of our beloved Kristoff. Please tune in, and know we all are loving him through our tears. @YandR_CBS @YRInsider @CBSDaytime #loveiseternal pic.twitter.com/BGXD9U167t

— Beth Maitland (@BethMaitlandDQB) April 23, 2019
It's hard to watch, but it is beyond beautiful to see this tribute to this man.
What's Next on Young and the Restless
One extraordinary man touched the lives of so many and will never be forgotten. Join #YR this week as we say farewell to Neil Winters. ❤️ pic.twitter.com/gMxQVCSvq9

— Young and Restless (@YandR_CBS) April 22, 2019
Everyone in Genoa City is currently in the middle of a total breakdown of the minds. They are in the middle of things that are not good for them. They are all learning of the horrible, awful news that Neil Winters is dead. He is no longer with them, and everyone is going to be affected by this news as it continues to spread. No one, of course, is more upset than his own two children. They have been through so much in the past year, and now they have to face this. There is a small chance they will not be able to move past this and onto their own lives as they are both struggling to overcome all that's happened in their lives in the past as it is. They are beside themselves.
As the show prepares to go into the heavy hitting part of their final goodbye tribute to Kristoff St. John, everyone is going to face a challenging situation. We are all going to find that things are not going to get easier as we watch old faces make reappearances. We will see people we thought were gone forever. We will see people we didn't know were not coming back. We will see people struggle to say goodbye. What makes it hard is knowing that he really is gone, and their tears and emotional farewells are real. They are not acting. And that makes it nearly impossible to handle this pain.
Stay tuned for more Young and the Restless and be sure to check out TVOvermind daily for the latest Young and the Restless spoilers, news, and updates.