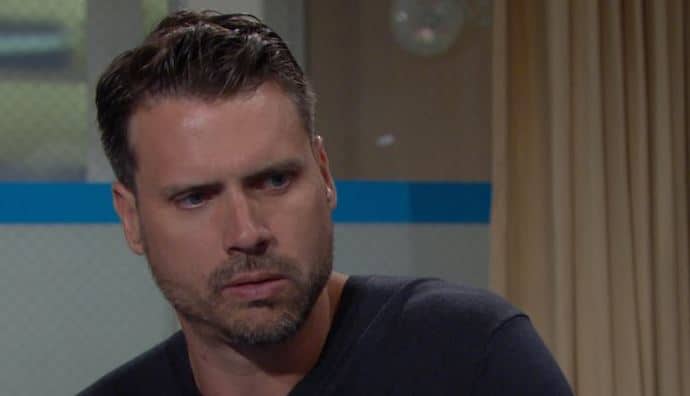 Young and the Restless fans probably had a wonderful holiday, but the people of Genoa City did not. We know that Nikki needs a miracle to save her life, and so far there has been no miracle. We did see Victor come back to town, as well as her own grandson, Noah. And that all seemed a lot like a Christmas miracle, but we know that she needs a medical miracle on this day to take her into a new realm of health. Is that possible? And what about the boys and what they did? Can they get past this and figure out a way to get over this before it's all too late? They are not in a good place, and hiding it is all making it that much worse for them. And what about Sharon, who decided to throw a last-minute Christmas party to provide spirit to everyone in town? We aren't entirely sure how we felt about that. We think that she did the right thing on one hand, but on the other hand we feel that she was being a bit rude to throw a party when the person so many people love is lying half-dead in the hospital.
It didn't seem amazing. But the family is still hoping, praying, and working on making sure that she comes through this. The boys will never be the same after this, and we aren't sure how to help them get through this and their issues with everyone else. There is so much in their lives that they do not seem to have control over, and we aren't sure they can get past this. But for now, we can hope that they will find a way to make it through. Maybe they can confess?
What's Happening on Young and the Restless
With the holidays just around the corner, we have a special message from the cast of #YR to you! pic.twitter.com/h044B3SESS

— Young and Restless (@YandR_CBS) December 21, 2018
And to you and yours, we all hope that you have a beautiful holiday season. And this is one show with one cast who hopes the very same thing for everyone who is here and involved in this situation.
What's Next on the Young and the Restless
Victor sends a message today on #YR. pic.twitter.com/VzhUAr67T2

— Young and Restless (@YandR_CBS) December 24, 2018
We know that someone is coming to town this week, and it's not just Santa. Another mysterious man who no one seems to realize is here is back in town. But that's the real question we all have. Is this someone that everyone knows who is back in town, or is it a stranger who no one knows who is back in town and looking to make a mess of everyone's lives? Is this someone that everyone will remember at some point or is this a new face who knows something about someone who is here and want to exact revenge on behalf of someone else? We don't know, and we just aren't sure. However, we know someone rolled into town this week, and we can assume that they do not have the best of intentions as they are here to make a mess of everyone's lives as they come to town.
For now, though, maybe we will see something of a miracle? Devon is still struggling, and we will see him continue to do that as he gets to the bottom of things. It's been hard on him to realize that this is his life now, and his new reality is being a widow and a man who lost a baby he never even got to meet. He's not happy about any of it, and he's crushed that his new reality is here and waiting on him. He's not sure how to handle it, what to do, and how to make it work in his life. But we suspect he will make it work for him.
Stay tuned for more Young and the Restless and be sure to check out TVOvermind daily for the latest Young and the Restless spoilers, news, and updates.