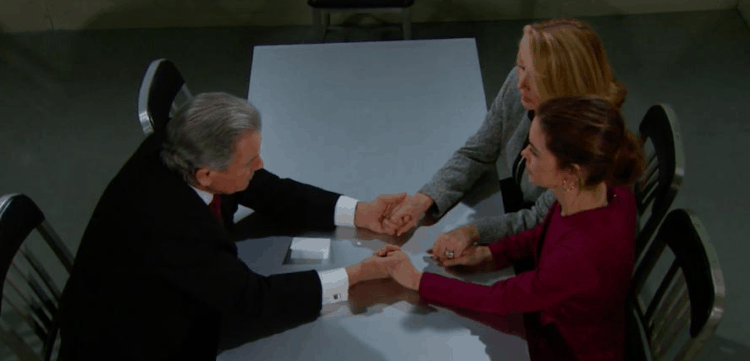 Young and the Restless fans know that the verdict is shocking. We didn't see this coming at all, but we did think that things would turn around in the near future. The Newman family is beside themselves with shock, and we get it. They aren't sure where to go with this or what it might mean for them, but they are looking to find a way to make things a little bit more interesting in their own right. They do have some situations to control, but they cannot control everything. Meanwhile, we have to know if Rey meant to do what he did to Sharon, or if it was unintentional. He does care for her, but his job as a detective might always be more to him that what she is to him. We don't know if that is certain, but we do know that there is so much they can do to fix things as they become even more outrageous. And that's interesting to all of us.
And what about all that is happening with Kerry? She's been scheming so much lately, and we know she is up to no good. She's an awful person, but she doesn't seem to care at all about the way things are going for her. She's been having some big issues in her life in this moment, but she's also been in the middle of some big problems. We know that the actress is leaving the show shortly, and we wonder what kind of damage she will manage to do to Jack on the way out the door. He's been distracted with all that is going on, and we cannot figure out what might just work for him. We know he is better with her gone, but what will that do to him when she's really not here anymore?
What's Happening on Young and the Restless
That's not the news they were hoping to hear. 👎 #YR pic.twitter.com/QDrTJ21pKK

— Young and Restless (@YandR_CBS) March 13, 2019
It is almost like they rehearsed that one.
What's Next on the Young and the Restless
The verdict is in this week on #YR! 👏 AND will Kyle follow his heart no matter the cost? Make sure to tune in! pic.twitter.com/4LtY4hE9UD

— Young and Restless (@YandR_CBS) March 10, 2019
It is not a good time for the Newman family as they find that Nikki, Victoria, and Sharon were found guilty on all counts. They are all going to prison for the murder of JT, and we have no idea how they will find this situation to work in their favor. Victor has yet to hear the news yet, but this is his moment. He's not going to be happy about this, and he is not going to know what to do. How does he get these women he loves out of his mess they got themselves in, and what will he do when he finds out that Phyllis didn't get the same result as these three? And what will she do with her own personal feelings now that they're in so much trouble and she is not?
We hear that Billy is going to be the one to chat with her about her own life, and it will be to give her a reality check. She might not be in the same position as the other three, but she's not in a good position, either. She's not clear of all these charges and this life she is leading. She's in a situation, too, and she has to find a way to make her own life feel less like a disaster than it already is. She's not happy with her own life, and she's going to find out that no one else is happy for her, either.
Stay tuned for more Young and the Restless and be sure to check out TVOvermind daily for the latest Young and the Restless spoilers, news, and updates.