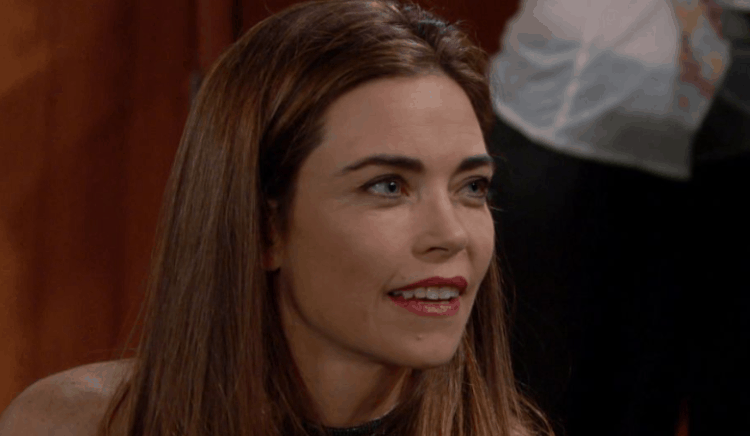 Young and the Restless fans are always looking for something to turn up that will change the way they think, and hearing Lily tell Cane his life goal from this point on should be to move on and find a life elsewhere was something that gave us life. We aren't that sad about the end of their marriage this time around. He didn't just cheat on her. He let her down in a moment when her life is worse than it's ever been, and he didn't even seem to feel at all bad about that choice. We do not support that, and we are not on board with that – at all. We want her to come back, find a love of her life kind of deal, and move on herself while he mourns. He cannot have his marriage and his cake and eat it all at the same time. It's not how things work, and we are not amused by him any longer.
Meanwhile, Dina had a bit of a flashback that we aren't sure is good news for Billy. What she's remember might not be true, but we don't know with her anymore. Her memories come and go, and they are not always factual, accurate, or not completely fabricated. She's a mess, and we get that. But, for now, we have some things that we can focus on and be there for, and we can handle it as it comes. She's going to cause some problems for Billy, but he is usually the one causing his own problems – so this should be quite interesting. For now, though, we will sit here and wonder how this will play out in the nicest possible manner. What might happen? We don't know, but we are excited about it.
What's Happening on Young and the Restless
I can't get over how good these scenes were today. @caitfairbanks and @camryngrimes played them so nuanced. The tone of their voices, the looks on their faces. Tessa's pain and fear hurt, and Mariah's love and encouragement were moving. It was so good. #Teriah #YR

— Amanda 🌈 (@xscarredlovex) April 3, 2019
It was a stellar day for them.
What's Next on Young and the Restless
Spring has sprung! 🌷Catch the fever this week on #YR. pic.twitter.com/UMA4BjkiwO

— Young and Restless (@YandR_CBS) March 31, 2019
Victoria is off in Vegas doing things she should not be doing, but not for much longer. We suspect that Billy is on his way to have his way with her. He's ready to get her back, and he's not going to allow her to spend any more of her time prolonging what he feels is totally inevitable. He wants to make this right, and he wants to change the way things are going in their lives, and this is something that will make things seem a lot better in the long run. For now, though, we just have to sit back and wonder if he will get her back or if she will still decide she's ready to spend her time with Cane. Now that his wife doesn't want to be married to him anymore, will she allow herself to go back to that situation and enjoy it? We don't really know.
Michael also has some upsetting news, and someone is going to end up very upset. But what is it and how will it affect anyone else? Phyllis is going to allow herself to do a little reconnecting, and it happens to be with Jack. The man who just took her job and kicked her out of the CEO position at his family's company, and she's going to get a little bit cozy with him? We feel that this means something else is going on in her mind, and it might not be very good for him to take this situation into her control. Will he listen? Probably not.
Stay tuned for more Young and the Restless and be sure to check out TVOvermind daily for the latest Young and the Restless spoilers, news, and updates.