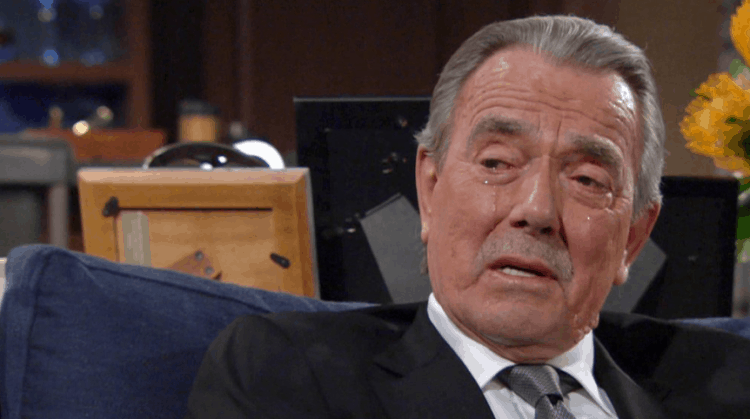 Young and the Restless fans know that Nikki is making some promises that she might not be able to keep, but that might be a story for another day. She's got a lot going on in her life at the moment, and she could be struggling a bit with the way things are going. Her son has forgiven her husband and her daughter, which is nice as a mother, but she's got a lot more in her life that's going on that might not be so pleasant. For example, did you know that she's struggling with the return of Adam almost more than anyone else? She's not happy with the way things are going with her situation, and she's not happy with the situation that's at hand. She's got some stuff in her mind, and she's got to figure out how to handle it. She's not looking to see her grandson suffer more than he has, and she's upset by that.
Then there is the situation with Devon and Elena. They are in the middle of what can only be described as a very fragile situation. They want to see where this can go, but they are afraid. He's a little too upset by the things in his life lately to be entirely sure of things, and she's a little bit unsure of his bold moves and his ways. She's not sure how she feels, and he's not sure how he feels, and now they are both facing new test that might change the way they focus on what is going on in their lives. But, for now, they can see that they are certainly not ready for something more serious than what is going on and what it might mean for them, their future, and the ways their lives are going.
What's Happening on Young and the Restless
"We're going to have to watch and see if Adam and Chelsea reunite. Obviously, it looks like that from that scene, but she thought he was dead for three years…" – Melissa Claire Egan (@MClaireEgan) on Adam and Chelsea's Future on @YandR_CBS. pic.twitter.com/QTgV5qhYuw

— The Talk (@TheTalkCBS) June 24, 2019
We love this!
What's Next on Young and the Restless
They're all coming home, and they're going to bring down the house! 🏠This summer just got extra sizzlin' on #YR. 🔥 pic.twitter.com/fuJsNHihkP

— Young and Restless (@YandR_CBS) June 23, 2019
Jack has a new perspective on life, and we cannot help but wonder if this is something that has to do with Lauren and the time he's been spending with her. She's been a good role model and influence in his life, his business, and his way of thinking, and we just wonder. There's so much else we can think of, too, and there is something we can focus on other than that in the meantime. We know that there is so much that's been going on around here for them, but what about all that is happening around them? What about, for example, what's going on with Kyle and Lola with Summer and with the impending arrival of Lola's mother and her issues with her almost son-in-law?
What about her plan for her daughter? She's clearly not going to be a fan of Kyle, and we get it. We like him, but he's not an entirely likable person to those who don't know him well. She doesn't know him well. She only knows that he's been after her daughter for some time, that he's not been overly good to her with the situation with Summer off and on, and that he was married to Summer but also sleeping with her daughter. We get that she's not a huge fan of what is happening around here. So, will she make things more difficult on them, or will she eventually come around to their way of thinking as they plan their wedding and see where things go?
Stay tuned for more Young and the Restless and be sure to check out TVOvermind daily for the latest Young and the Restless spoilers, news, and updates.