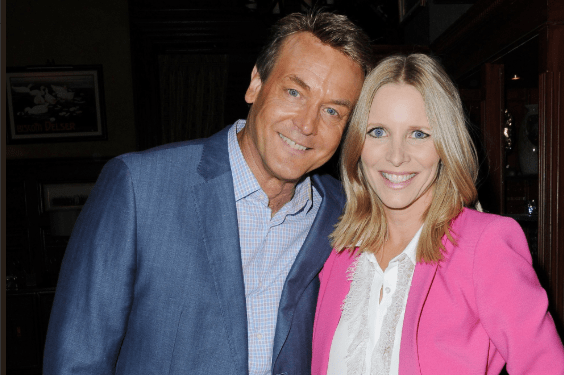 Young and the Restless fans are just shocked that Kyle asked Lola to marry him, but we are even more shocked that she said yes. There is nothing around here that makes much sense to us at this point — and by that we mean nothing makes much sense to us. Summer is going to lose it, and she's going to make them both miserable as a result. She's not down for this, and there is nothing that they can do to make this right. They are going to suffer, and they are going to suffer through this situation. Meanwhile, someone attacked Phyllis, and her life is changing for the worst, too. She's not in a place right now where she's got many, if any, friends left, and it is all a mess to her. She's going to have so much to worry about in her own life, and it might make more sense to us if we just get to sit back and go through things as they are.
Adam gave his brother an ultimatum, too. He told Nick that he can have the boy, Christian, or he can have Dark Horse. He cannot, however, have both. And Adam, as we all know, is not the kind of man who likes to play games. He's not the man we love to mess with, and he is back and meaner than ever. We thought, for a moment, he might come back and change things for the better, but he will not and cannot do that. He's a man who has a lot to offer, and he has a lot of changes to make. He knows his family doesn't love him, and he knows they will never forgive him, so what does he have to lose at this point in his life?
What's Happening on Young and the Restless
In celebration of his return, @gregrikaart took a look back on some of Kevin Fisher's most memorable moments. Tune in to #YR to see why Kevin's back in Genoa City! pic.twitter.com/w5rzeKGHRk

— Young and Restless (@YandR_CBS) June 7, 2019
Have we mentioned how happy we are that he is back?
What's Next on Young and the Restless
It's a week of betrayal, lies, and blackmail on #YR! Don't miss it. pic.twitter.com/fqJqeQiaUy

— Young and Restless (@YandR_CBS) June 9, 2019
So, Kevin is back, and he is better than ever. We know that things are not going to work for him in a capacity that makes a lot of sense to us, but we also know that some things don't make nearly as much sense as others. For example, we know that there is going to be a major showdown as things work out for those in need. We know that he has to figure things out for himself, and he has Phyllis. He's going to make some demands right now, and that demand is that he will give Phyllis back to those who want her — though they aren't many of those — if someone else is willing to give him Chloe. He wants her back, and he will do anything in his power to make that happen.
We are sure you are all shocked by this one, but Victor is not going to be honest with his wife this week. He will not tell her the truth about his prognosis, and that will not work well for him in any way. He's not a man who has a lot to offer, but he is a man who has a lot to say about things in his own life. He's going to make sure he can get his situation under control, but can he do that without upsetting everyone else in his life? We aren't sure he can make that happen, but we know he might not be honest with her in the near future, at all.
Stay tuned for more Young and the Restless and be sure to check out TVOvermind daily for the latest Young and the Restless spoilers, news, and updates.