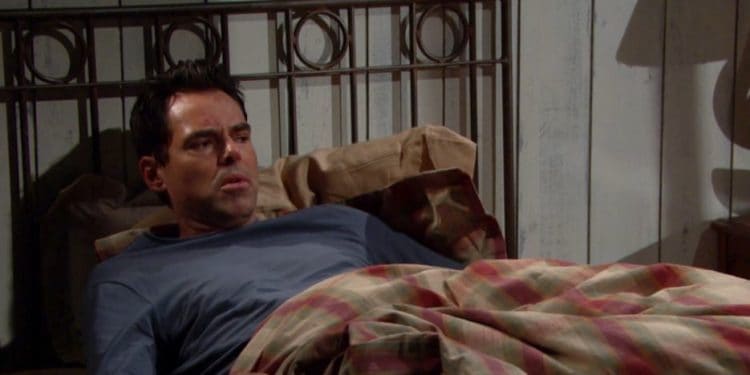 Young and the Restless fans are not sure why Sharon decides to do everything the hard way in her life. She is forever complaining that people don't do things the way that she wants them done, but then she sits around and complains that many things in her life aren't working out for her. She is forever upset that things don't go her way, that her life is a mess, and yet here she is making decisions that aren't good for anyone, and she refuses to compromise with anyone about anything. She's a wreck, we think she knows it, yet she won't try not to be. We don't get her, and we will not pretend to try and get her at this point. She's a hot mess with a bit life situation she has to deal with. Meanwhile, it's Billy's life situation that is the worst one for us. He has an alter ego he's not sure about that is doing some major damage to his real life, and he's not sure how that works.
But what happens when things don't work for him? Devon, on the other hand, is doing some serious soul searching. He has to find out what the future holds in store for him, but that is not nearly as easy as he might assume it is. He might not have much of a thought about how things might work for him, but he cannot get things to work in his own mind. He's considering what his future might look like at this point, and there is not much else he can do other than focus on what he has already been through and how it might shape his future. He is unsure, and we think that is the problem for him. He's never unsure, and this is hard on him.
What's Happening on Young and the Restless
Who's happy to see Chloe and Chelsea making up? #YR pic.twitter.com/I1iYvN1TUG

— Young and Restless (@YandR_CBS) September 2, 2019
Probably everyone, if we had to guess.
What's Next on Young and the Restless
From the intrigue to the romance, everyone wants more #YR! Don't miss everything coming up this week. 👏 pic.twitter.com/UK7WCLQoqW

— Young and Restless (@YandR_CBS) September 1, 2019
Victor has a defense in motion for the things going on in his life, and we cannot help but wonder if there is more to it than that. Is there a situation going on that allows him to take advantage of the many things going on, or will he need to use this to get his way in the near future? We cannot help but wonder if there is more to the way things are going, but we are also struggling to figure out what might happen and occur now that everyone is making a mess of his life. Additionally, we are all curious about Phyllis. She's changed a lot over the past few years, but she seems to be slipping back into her old ways. There looks to be a great chance she's picked up a very ugly, very nasty former habit of her own that might make some people feel sad about their own lives. Is this true? We cannot say for certain, but we think it might be.
What about the fact that there seems to be so much going on with Kyle and Summer? They seemed to have made some effort to be kinder to one another in the past few months, but is this enough? Is there enough of a chance for them to get it together and focus on what is good in their live? Can they really become friendly again after all they've done to one another in recent months? We aren't sure.
Stay tuned for more Young and the Restless and be sure to check out TVOvermind daily for the latest Young and the Restless spoilers, news, and updates.