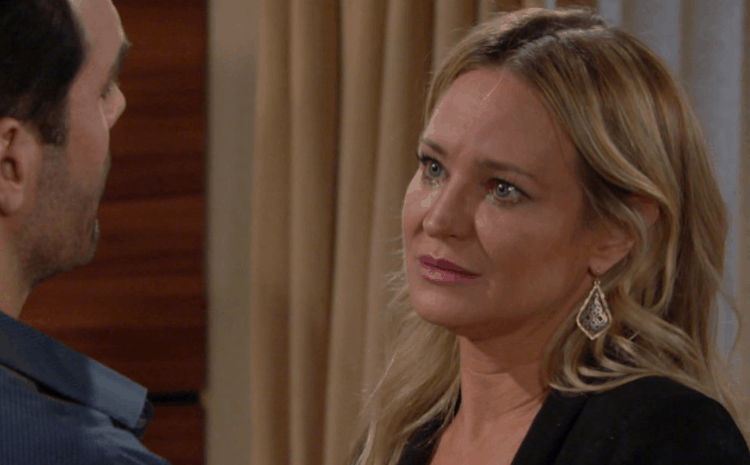 Young and the Restless fans want to see things take a positive turn around here, but we are not sure it will happen for anyone. We are not sure that this will become a situation we can handle or deal with. We are not sure that we can see Jack take anymore hits, but he's also in the middle of butting heads with Lauren at the office. We do wonder, though, if this might lead to something between them. Maybe she can be the woman who finally makes him really happy. And maybe he can be that man for her? We don't know, but we are loving the chemistry between them at the moment. They seem to be hitting it off quite well, and we feel that what they are trying to do is working here in so many ways. They do seem to have some big situations in store for them, but we do like it and we do appreciate it.
Meanwhile, we also know that Mariah continues to stand up for Tessa even though fans have mixed feelings about it. Tessa is clearly not good enough for Mariah, but she cannot let her go. Then there is Abby, who just learned a big secret. But, we don't know what she will do now that she has this information> We are more curious about how things will progress with Sharon and Rey now that he knows what her life looked like before he was in it. Is he willing to go forward with a woman who did the same thing his current wife is doing? Going between brothers? One for a while, then the other? Can she avoid that again? And now that Adam is alive and well, does Rey have more to worry about than ever before?
What's Happening on Young and the Restless
Hope you're having as good of a day at work as I am! @EBraeden @YRInsider @CBSDaytime @YandR_CBS pic.twitter.com/a4BDbGJKrk

— Lauralee Bell (@LauraleeB4real) May 8, 2019
We love when work is fun and enjoyable.
What's Next on Young and the Restless
https://twitter.com/YandR_CBS/status/1124675047988137984?ref_src=twsrc%5Etfw
The week is ending today, and we might not all get what we want from it. We might have to leave things hanging a bit while we wait for next week to get this situation under control. We don't know for certain, but this is something we want to enjoy. For now, we know that this day is going to bring Sharon a huge blast from the past, which we know is coming to her in the form of Adam. He is not dead. He's alive, but we don't know if he is well so much as we would like to believe. Remember, his father has been paying for medical services for him, so he might not be well. She will have a moment of sheer panic when she realizes that this is happening, but we don't know what will happen when they finally come face to face after all these years.
Mia is in trouble again, and it's with Paul this time. He has something to ask her, and he will confront her about it. Is he going to want information about Rey? We know that he fired Rey, he is not a fan, and he will stop at nothing to get what he wants, and does he feel that Mia is the answer to all of this? Or, does he have another issue with this woman who knows not what she wants nor how to get her life to work in a positive manner? Phyllis is going to be honest with someone today, too, but we don't know who this will be to.
Stay tuned for more Young and the Restless and be sure to check out TVOvermind daily for the latest Young and the Restless spoilers, news, and updates.