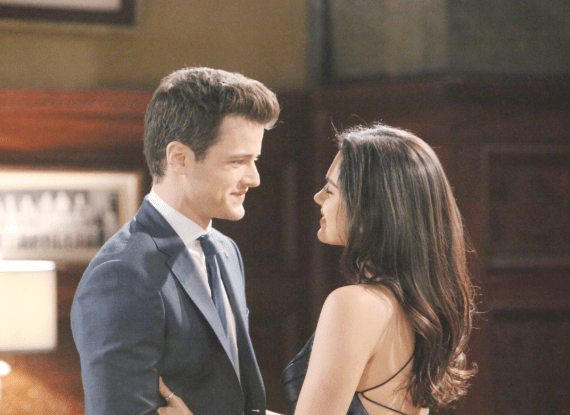 Young and the Restless fans were not that surprised when the trial began and things started coming out. It was not a good day for any of the ladies accused of the murder of JT, and they are more than fully aware that they have a lot to fear. They have so much going on in their lives that they cannot handle the consequences of their actions. They might not know what to expect, but they know for certain that the DA is coming for them and no one is going to allow them to get off easily in the middle of what is going on. They are a mess, and their trial is going to be a long one. They are all scared, and seeing them in that situation was a little difficult for us. They seem to know that they were wrong, but they also know that what happened needed to happen.
Rey made the decision to let Mia go without an arrest, and we think that was largely due to the fact that she has managed to convince him that she's pregnant with his child. We all know she's a liar, but he doesn't know that. She's nothing more than a con artist, and we are positive that she is playing him so much harder than he even realizes. She's a mess, and we have to admit that we just don't like her. She's not our favorite. Kyle is on the move, too. He's begging Arturo to let him visit Lola while she recovers, and he's not allowing it. He still thinks this is all his fault, and that he is the one to blame. We know he's not, but that doesn't mean anything to Arturo. He is unhappy about all of it, and we get that.
What's Happening on Young and the Restless
Victor Newman has left the building. #YR pic.twitter.com/YLtRO6UC0W

— Young and Restless (@YandR_CBS) February 28, 2019
But we know he will be back.
What's Next on Young and the Restless
A secret confession forces a desperate decision this week on #YR. AND will saving herself cost Phyllis her man? Don't miss what happens next! pic.twitter.com/DCklnY5zW0

— Young and Restless (@YandR_CBS) February 24, 2019
Summer is going to do her work and get tested to be a donor. Whether this will work is not something we know, but we would not be all that surprised if it turned out that she was a match. And that would be a thing, wouldn't it? But, for now, we are all focused on the fact that it's Mariah's turn to take the stand. She knows her own mother's future is in the hands of her testimony and all that it entails, and she is scared. She has to be honest, though, because that is really the kind of woman she is. She's not the kind who will lie to get her way, and we like that about her. She's strong, but she is also someone who will work things out in her own favor.
Christine has some very incriminating new evidence to throw the way of the people on the show, and that's a thing. She's got something that might just shock everyone around here, and that will make some people kind of upset. She's trying her hardest to make things work in her favor. In the meantime, Devon continues to make some changes in his own life, and those are going to apply to several aspects. He is making sacrifices that he hopes will allow him to live his best life from this point on. Though he knows that his idea of a best life is not what he is going to appreciate compared to what it was even a year ago. He's sad.
Stay tuned for more Young and the Restless and be sure to check out TVOvermind daily for the latest Young and the Restless spoilers, news, and updates.