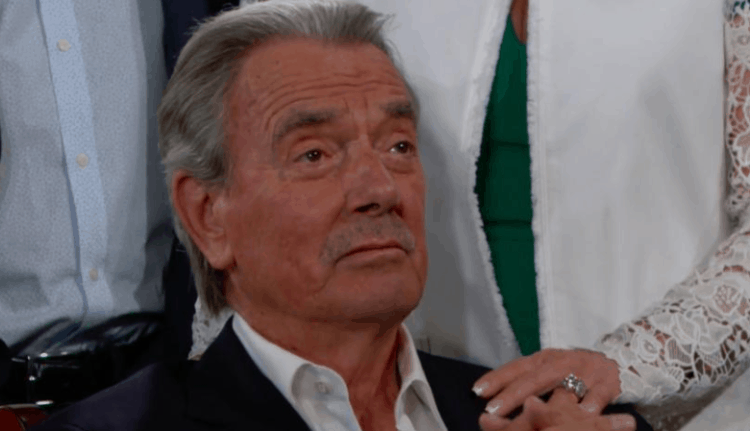 Young and the Restless fans are noticing a lot of stuff going on. For one, we know that Jack noticed that Victor was exceptionally forgetful in their meeting, and he might not be amused by that. He might wonder what is going on and if there is anything else he can do to make this situation seem more apparent. Christine announced that she is not going to seek her position another term, and that was an announcement that surprised more than a few people. She's a woman who is always looking out for those in need, and this is one of those things she might just take into her own hands and figure out for herself. She's not looking to seek re-election for a reason, and we cannot wait to find out what that reason really is. We don't believe her right now. There's too much going on in her life for us to believe her.
Meanwhile, Adam is making Kevin play more than a little dirty, and he is enjoying every second of it. He knows tha Kevin is not a bad person, but he seems to be willing to do anything he can do to get his life back in order after all that this put him through. So, Adam being Adam, he's putting him through the ringer and making him do things he knows make Kevin feel horrible. We also think he is enjoying it a bit too much in the meantime. Then there is Billy, who is getting a visit from his mother. Jill is back. While we love her, we also know that she is rarely back in this area without some big reason or some situation that works in her favor, and we cannot wait to see what she's doing her and how that's working for her.
What's Happening on the Young and the Restless
https://twitter.com/YandR_CBS/status/1148708128768159744?ref_src=twsrc%5Etfw
They're kind of cute together, right?
What's Next on the Young and the Restless
She lost her husband…will Chelsea's ex sell her out? Find out this week on #YR! pic.twitter.com/qfqgjwUT2S

— Young and Restless (@YandR_CBS) July 7, 2019
We know that Chelsea's husband is dead, and that is just what it is. There is nothing she can do about it, but she is going to sit back with Nick and discuss whether or not they both think Adam had anything to do with it. They do, but they won't say much else about it right now. Then there is Jill, who has come back to town to visit her son, Billy. She's not here for a friendly visit, either. As much as we love her, she's here to make sure her son knows she is not happy with him. He and Victoria planned a huge celebration for themselves, and they did not invite her. Did they do this on purpose, or did they do this by accident? She's not sure, but she's not happy – and she's feeling that her son and Victoria are hiding something and up to something at the same time.
Meanwhile, we know that Nick is going to go find an old friend and ask for a little help. He has to figure this out as quickly as possible, and he will not rest until he is able to do so. He is a man who is not happy with the way things are going, and he is willing to go anywhere, reach anywhere, and focus on anything that might help him. On that note, we also think that there is a great chance that Rey is going to let his concerns about Sharon and Adam and their connection grow. He's not wrong, though.
Stay tuned for more Young and the Restless and be sure to check out TVOvermind daily for the latest Young and the Restless spoilers, news, and updates.