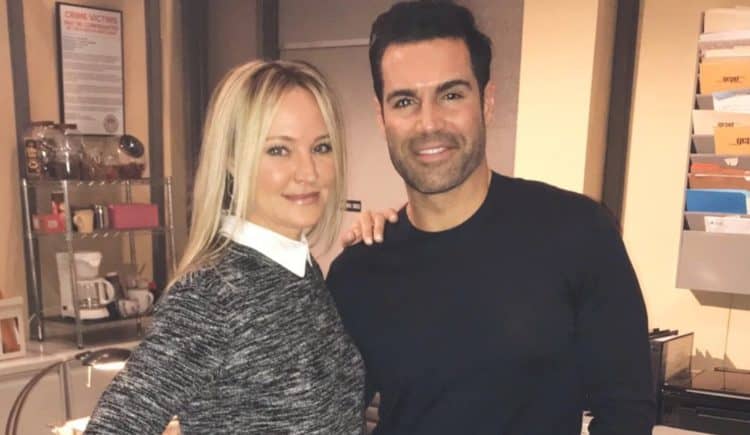 Young and the Restless fans know that Jack when to visit Victor in jail, and we cannot figure out what his end game is. Sure, we all heard what he had to say, what they discussed, and we got to see how it all went down, but there's got to be more to this. There is always more to this when it comes to Jack and Victor – unless they are viewing Nikki as a sort of common ground as they both love her and will always love her. But for now, we just have to sit back and let this unfold while we wonder if it is what it is or if it is something else. We aren't entirely certain that this will go as they said it will go, but we are willing to let it play out in front of us while we wait to see if we are right.
Cane got a letter from his wife in prison, and it's haunting him. He knows that she is a woman who has so much to offer, but she is changing and he simply doesn't know who she is anymore. She's someone who has been working so hard to figure out who she is as she's struggling with this way of life she's living, and it's affecting so much more than she thought it might affect. She's a mess who cannot seem to get things to work for her, and we cannot help but wonder if she has something else going for her. She's making herself miserable, and she's losing her husband without even realizing it. She has no idea what's been going on at home, and those secrets will end up killing their marriage. These kinds of secrets always end up killing marriage in Genoa City every year.
What's Happening on Young and the Restless
Back on the CASE with @sharonlcase ! Here we come @YandR_CBS 2019 ! @YRInsider #yr @CBSDaytime pic.twitter.com/UNnzc2Ip5i

— Jordi Vilasuso (@JordiVilasuso) January 9, 2019
She is nothing short of a fan favorite, and we totally get that. She's gorgeous, smart, funny, and she's good at what she does. So, let's just be thankful we have her for yet another year.
What's Next on Young and the Restless
False charges force a shocking confession this week on #YR. Don't miss it! pic.twitter.com/xdlyZSWFxI

— Young and Restless (@YandR_CBS) January 6, 2019
Nick has always had one job when it comes to his family. His job has always been to do the right thing, to keep the peace, and to make the right choices. He's never been one much to do things that don't make much sense or work out for anyone. He's been the peacekeeper for his mother, his father, his sisters, his brother, and everyone in between. He was the nice guy for so long, and only lately does it seem to us that he might be making some seriously bad choices about his own behavior. We aren't all that upset about it, though. We actually kind of like what he's doing with his life these days. He's at it again, though. He has to find the time to keep the peace, and it's taxing on him.
And then there is the fact that Reed is going to find that he is not shocked when he sees Mac come back to town. She's his stepmother, but she's family. And she knows that he's been in trouble and that her own husband is dead and gone and that things aren't working out well for anyone in her ex's life. And that means her own life, too. She might suspect there is more to this than someone is letting on, and Reed might not know what to say to her and how to say it when she approaches him. Is he afraid, or is he sad for her and her own life at this moment?
Stay tuned for more Young and the Restless and be sure to check out TVOvermind daily for the latest Young and the Restless spoilers, news, and updates.