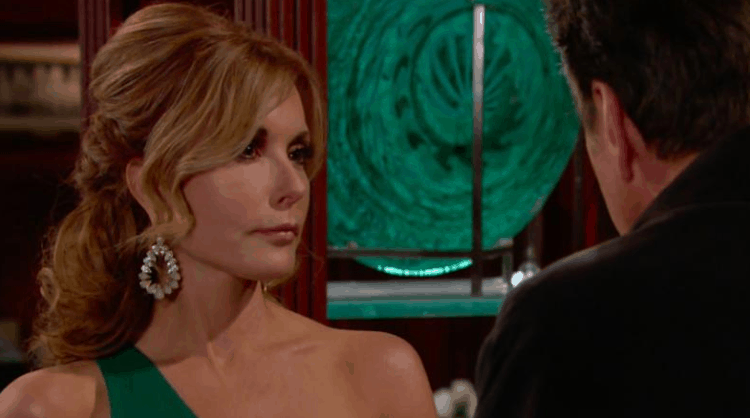 Young and the Restless fans are not going to believe how things started out this week as we recap the beginning of this new story. For one, what is going on with Billy? He has a ring for Victoria, and he might just be ready to marry her even though they aren't even really together. He was just with Phyllis and then with so many other things going on, they haven't had a chance to be with one another at all. But, whatever seems to work for them is all that matters. And then there is the fact that there is so much going on with Ashley and Jack. They are not in a good place, they are having a horrible time of their lives, and she's been back a while now. They have more to do and say to one another, but there is time for them to get over this too, right?
Ana has to face a fear, Devon is asking Elena out, and Victoria and her mother have to find out where Victor is, even though Nikki just found out that her husband is paying a therapist in Vegas. What for? Why does this need to be something he is paying for? What is going on? Is he seeing a therapist himself? Is there something else going on? There is always something else going on when it pertains to Victor, and everyone is a bit of a mess trying to figure it out. All we know in the moment is that there is a lot happening, and there is not enough going on that will change the way anyone else is living their life. What we do know, however, is that we are going to see this turn into something big.
What's Happening on Young ad the Restless
I am loving ❤️ that the old smiling Jack 😁 is back in the JABOT chair and wheeling & dealing. 👍 He looks so happy. Good to see. 😍😍 GL #YR @YandR_CBS @YRInsider @CBSDaytime

— Gale Laure, Author (@wwwgalelaurecom) April 15, 2019
But, for how much longer until it all comes crashing down again?
What's Next on Young and the Restless
Battle lines are drawn, and big questions need big answers! 💍 It's all coming up this week on #YR. pic.twitter.com/KGTFWMYBxO

— Young and Restless (@YandR_CBS) April 14, 2019
Arturo and Rey are both living lives that are not the best. They've made mistakes. They've caused problems. They've been problems. They have a common situation to deal with now that Mia really is pregnant. She's not sure how to tell the men that she's not sure which of them is the father of the baby she is carrying, and they are going to have some very harsh realities in their faces before much longer. But, we know that there are a few things that they can do to make their lives better, and Arturo feels that making a deal with his brother might be the start to their new life. But, what kind of deal is it? And what do they want to accomplish by making this deal? We have a feeling they are not going to get things to work out for them as they feel they should or could.
Nikki is going to go to Paul and share with him a few of her own concerns. We feel that there might be a bit going on here that we are not all that sure about, and we are not sure how that will work out. For one, we know that he has taken it upon himself to do things to make his life work better with Nikki. He's been supporting her in a way that we don't think is entirely platonic, and now she's there confiding in him. We suspect there is a lot to this, and we think that this might be a start to a thing that will go on for a while.
Stay tuned for more Young and the Restless and be sure to check out TVOvermind daily for the latest Young and the Restless spoilers, news, and updates.