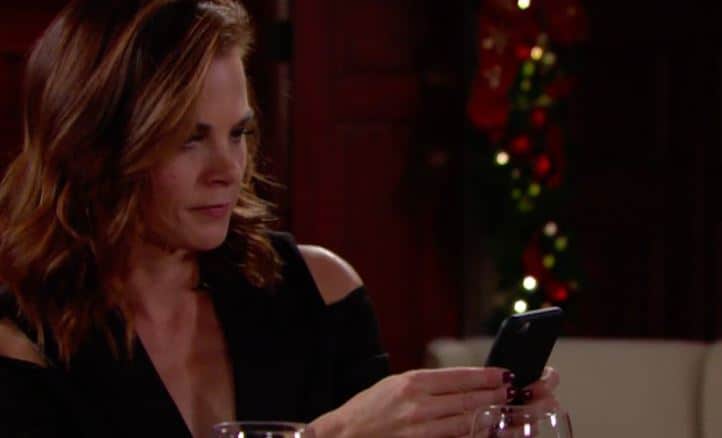 Young and the Restless fans watched as last week was a total mess for everyone. We know that Phyllis and Billy worked hard into the night with one another to get a few things handled for work, and she is not about to tell Nick about that. She knows that he will not like it, and she's not saying a word about it. She's going to keep this secret from him, even though she's got a lot of recent life lessons that should tell her that keeping secrets is not the best idea she's had all day. She's not someone who learns from her mistakes, apparently, so she's going to continue to work on this for herself. And then there is the fact that Mariah is having some issues with Tessa, and we would like to see that fall apart in more ways than one. Sharon is getting closer to Rey, Abby is not happy with Arturo, and the investigation into the death and disappearance of JT is causing chaos and panic for four women.
Kyle and Billy are also partnering with one another to get things done, and that's not good news. They will last all of five seconds working together before one of them makes a huge mess of their lives and makes it even worse. But, for now, we have to sit back and allow things to change for the better. There is a lot happening, and we cannot seem to help what is going on with anyone around here. There's too much that they might just not get done, and we think that there is a good chance that someone might just make this worse for all of them, and we can see that this person is Rey all the way.
What's Happening on the Young and the Restless
❤️ @JoshuaMorrowYR loves families who watch #YR together, and so do we! Who do you watch our show with? ❤️ pic.twitter.com/4yPaCv44VC

— Young and Restless (@YandR_CBS) November 30, 2018
We love this, and we love these people. There is so much that we can't get over when they do these little clips for us. We love to hear more from our favorite actors and actresses. We wish they'd do more of them.
What's Next on the Young and the Restless
A missing person raises suspicion this week on #YR. PLUS, will #Philly's love be revived? ❤️ It's all coming up on The Young and the Restless! pic.twitter.com/wBlXNfBhx9

— Young and Restless (@YandR_CBS) December 2, 2018
Sharon is going to do something that she should not do today, and it comes in the form of overstepping her own boundaries. She's not above making bad choices in her life these days, and this might just be one of them. She's struggling with more than one thing right now, and this is not something that she can handle in her own right mind. She's got too much to handle and deal with, and she is currently unable to get her life together enough to handle all that is being thrown her way. But we do have to ask ourselves if the person she is going to upset is herself, Rey, or someone else? We don't know, but we assume it will not go well at all.
And then there is the fact that Nikki is going to get some bad news. There are so many horrible things happening in her life right now, so we have to wonder which of them it is. Is this something that she can fix, or does this have to do with what is going on with her daughter and the other women and the death of JT? She might just decide she will take the blame for it so she can save her daughter, and we can imagine that will not go well, either. There are just too many risks for her to take in her life, and this is one that she cannot handle at the moment. She's got to deal better.
Stay tuned for more Young and the Restless and be sure to check out TVOvermind daily for the latest Young and the Restless spoilers, news, and updates.