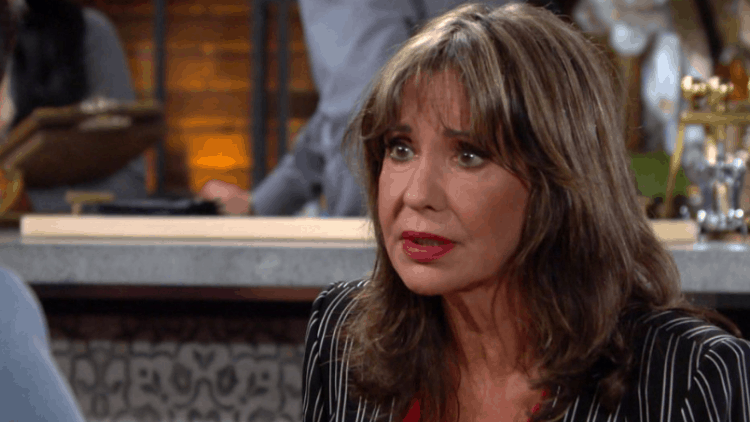 Young and the Restless fans are watching Nick reach out to old friends to see what they can do for him. He has to find a way to get his club back, to take his brother down, and to make sure his life is going to go his way. He's currently not too sure about Chelsea and her sudden return, the death of her husband, and his own brother's role in that one. He is not all too sure that he can handle what is going on in his life, and that's all there is to it. We aren't sure how to make this situation feel better or seem more efficient, but we do know that we have more to see. There are currently more questions than answers in this situation, and that is just one of those things that makes some sense to everyone involved. For now, though, we sit here, we wonder, and we see how it all goes.
What about everything else? What about Rey, who is worried about Sharon? She is not blinded by love for Rey, and he knows that. He can see that she is not someone who is going to give up her life to make him happy, and he can see the connection she shares with Adam. It's not good, and she doesn't want it. He knows that, but he knows that you cannot deny how you feel even when you don't want to have those feelings. He is a man who is smarter than he looks, wiser than he feels, and happier than he's been in a long time with this woman. But, can she make him as happy as he wants to be with her? He has, after all, had a rough go of things in the romantic department, and he's not a fan.
What's Happening on Young and the Restless
It's always a good day when Jill is back in Genoa City. ❤️ #YR pic.twitter.com/UoZoF6ZEv2

— Young and Restless (@YandR_CBS) July 10, 2019
She is one of the best.
What's Next on Young and the Restless
She lost her husband…will Chelsea's ex sell her out? Find out this week on #YR! pic.twitter.com/qfqgjwUT2S

— Young and Restless (@YandR_CBS) July 7, 2019
Billy will never get to live his life without feeling as if he is constantly under pressure and upset, but this is the life he's chosen for himself. Right now, he feels as if the past is here to haunt him and get him, and we don't think he's all that wrong. He's a man who often feels that some people are out to get him, and we think that they are. He's caused a lot of problems, he's created a lot of issues, and he has made a mission in his life to get things to work in his favor, but they usually only work in the favor of those around him. But, in this moment, we can see that he has to worry about what might come back to get him. And, he is just that; worried and upset.
Then there is Nikki. We hear she has a major secret to share, and she's not afraid to make that known. We hear that she's going to spill what she knows, make it obvious, and she's going to go out of her own way to see what she can to do to make it obvious. She's got to share with someone, and we don't know who this secret will affect. Will it hurt someone or help them? We cannot be too sure, and that's a problem we cannot live without knowing until Friday. It's too much for us, and we cannot wait to see what she does and the problems she manages to cause. We love her.
Stay tuned for more Young and the Restless and be sure to check out TVOvermind daily for the latest Young and the Restless spoilers, news, and updates.