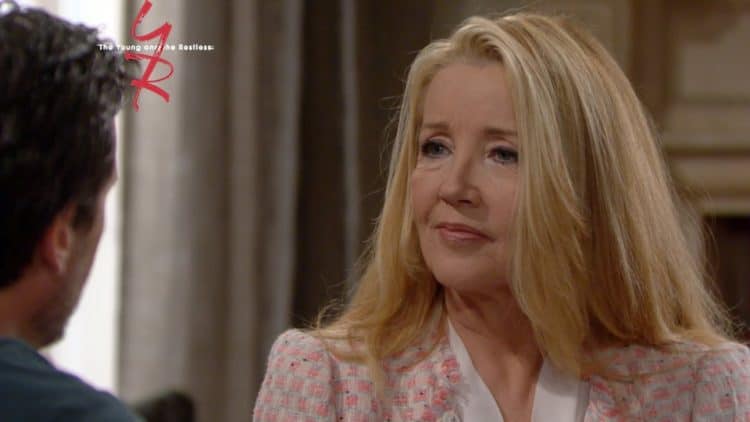 Young and the Restless fans get it. Victor's situation is shocking. His family is shocked. They are horrified. They are crushed. They are not sure how to go on right now in the wake of the news he dropped on them this week. They don't know what to do, how to do it, or where to go. Nikki is back to leaning on Paul, which we do not think is a healthy situation that will ever end well for her, her husband, or her friend Paul. The opening of the club was a disaster, Phyllis is a disaster, and she is still out there trying to get people to feel for her and to do things her way. Adam is doing all he can to manipulate the people in his life, Sharon is still doing all the wrong things, and now we think we have to worry about Jack becoming her problem in the near future. Can we move on from her?
And what about Billy? Our hearts hurt for him because he is clearly in such a bad place right now. He is clearly in a place where he has to focus on things that might not work for him or make that much sense, but he is also a man who cannot get the help he needs because he cannot even control his own mind. We hurt for him, and we did see his one standalone episode last week as a sad situation. What can be done for this man? What can be done for someone who can't even help himself? What can be done when someone is going to be the person they are going to be, and there is nothing that will work for them? What is this, and how will it work?
What's Happening on Young and the Restless
Loving Jack's tequila toast to "the man, the myth, the legend. " #YR @YandR_CBS

— SMC (@dalgal74) September 19, 2019
We love this, too.
What's Next on Young and the Restless
A legend falls, and Billy battles his inner demons. You won't want to miss a minute of #YR this week. ❤️ pic.twitter.com/pufypg1Gdr

— Young and Restless (@YandR_CBS) September 15, 2019
Nikki is a woman with a plan, but there are times when her plan doesn't go according to plan. She has things in her world that work for her own opinion, but she's a woman who has to deal with things her own way. She has to focus on things that are not going to affect her life in such a terrible manner, but she's going through so much right now. Her plan is not going to work out for her the way she hoped it might, and that will be a problem of sorts. She's got things going for her, but she's also working with Paul to see if she can make a difference in the world in her own manner. Michael has been in a real mood lately, and he's about to share with Lauren some of the frustrations he's been having with things, and that may not end well for anyone. Of course, we don't know for certain how it will end, but we know that things around here tend to be what they are when they are.
On that note, we also know that anything we might have going for us in another manner might have to do with Devon, and he wants to get his answers. He has more than a few of them for Amanda, and he's not holding back at all when it comes to getting the answers he needs. That's all there is to it, and there is nothing we can see working for him like that one.
Stay tuned for more Young and the Restless and be sure to check out TVOvermind daily for the latest Young and the Restless spoilers, news, and updates.