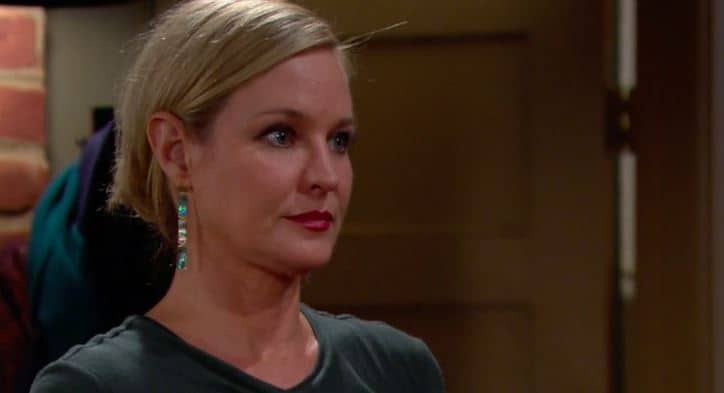 Young and the Restless fans are not really surprised that there is something happening with the Newmans or that they are being targeted. We know that there is a lot that might happen with this family over the years. They have a lot of problems in their lives, and they are not always in a good place. But this is getting to the point of being a little extreme. They do have some issues to face and to work through, and they do have to work on what they are doing in their lives. Nikki is in big trouble, and now her entire family is going to face some issues, too. They are not in a good place, but she is a fighter and this is not a family that goes down without a fight or without making things exceptionally awkward for other people. So, this might just work for them in some way. We think that it will make a difference, but we don't know for certain. There's a little bit going on, but we don't know if it's going to be something they can work through.
Furthermore, we are going to see Devon finally open up to Nate. He has so much in his mind he's not sure what to do with. This has been the worst year of his life, and he's not coping well. Not only did he lose his baby and his wife, he lost his sister and her life was turned upside down, too. He's feeling things he didn't think he could feel in his life, and it's not working out so well for him. He's a mess, and he is not sure how to handle that. He's not sure what to do with his feelings, and this is turning into a thing. We were just happy to see him open up, though.
What's Happening on the Young and the Restless
Genoa City wouldn't be the same without Victor Newman! Where do you think he could be? #YR pic.twitter.com/7Av42LjsOE

— Young and Restless (@YandR_CBS) December 4, 2018
That is the big question of the week, isn't it? We don't know where he is and what he is up to, and we don't know what is going on. There's not much that's going to come out right now, but we do think that there is going to be some big announcement or realization for people soon about where to find Victor Newman.
What's Next on the Young and the Restless
A missing person raises suspicion this week on #YR. PLUS, will #Philly's love be revived? ❤️ It's all coming up on The Young and the Restless! pic.twitter.com/wBlXNfBhx9

— Young and Restless (@YandR_CBS) December 2, 2018
Old problems never really leave for the people who live in Genoa City. It's not uncommon for people to have completely different views of the way the world should work around here, and we know that Nikki is one of those people. She struggles like anyone else does, and she's currently in the middle of a serious struggle as she is working so hard at the moment to get her life together. She's got some serious situations to deal with as her old problems come back to haunt her. Old demons she should not have to deal with anymore have come back to haunt her, and she is not sure how to help herself. She's not sure how to deal or how to handle, and she is struggling hardcore at the moment.
Fortunately, she has a lot more to offer than people like to tell her she does, and that's a good thing. Abby's been pondering taking a big risk for some time now, and it looks like she might just do it. She might just take it upon herself to make a change in her life that will forever make her a different person, and we are all over that. We are all on board with the fact that she can do that and that she can make that happen for herself, and we aren't all that mad at it. She can do this.
Stay tuned for more Young and the Restless and be sure to check out TVOvermind daily for the latest Young and the Restless spoilers, news, and updates.