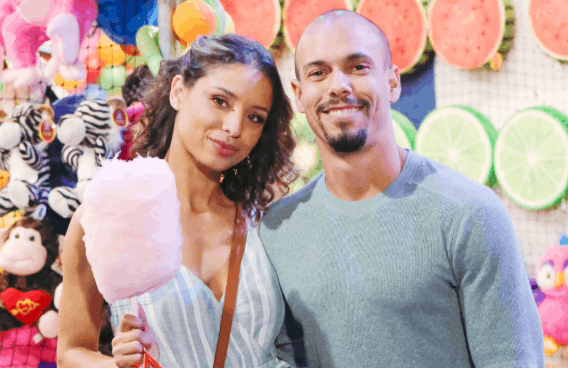 Young and the Restless fans always seem to have more questions than we do answers, and that is a thing. Who is Calvin, why did Sharon marry him, and is she happy? We have to assume she is not happy since she did come back to Genoa City to confront Adam and even ask Nick to forgive her. We have to assume this is not something that they can do on their own, and we have to assume she knows that she cannot possibly be happy in her life if she is still worried about those things. We know that there is something going on around here, and that is something that will make it possible to deal with what is being dealt with. She is not a happy woman, but we want to know more about her husband and what he is up to, doing, and how he fits into the grand scheme of things.
Phyllis will always be here for her daughter, even when she is unhappy with her and upset with the things that are going on in her life. She knows her daughter is upset that her fake marriage to Kyle didn't work out the way she was hoping it would in the long run, but she is crushed for her that Kyle decided to ask Lola to marry him. She wants her daughter to have all she wants in the world, but does she really want to help her get a man who wants to be with another woman? And will Phyllis go out of her own way to make sure she can fix this, or at least make Jack miserable about the entire thing? We cannot be sure of that, but we do know there is nothing we can do to make things right in their world.
What's Happening on Young and the Restless
https://twitter.com/YandR_CBS/status/1147160706816589824?ref_src=twsrc%5Etfw
We are inclined to agree.
What's Next on Young and the Restless
The carnival is coming to Genoa City, and it can't be missed! 🎉 Sparks will fly this Fourth of July on #YR. 💥 pic.twitter.com/lNJIxvkjCm

— Young and Restless (@YandR_CBS) June 30, 2019
We think that this week is going to bring some very satisfying peace into Adam's life. We think he is under the impression that he's not going to need to worry about Chelsea anymore. Her husband came to get her, she's gone, and she's not coming back. He made it clear to her that she has to come home with him and put her past in the past, and that seems to be working for them. But, there is more to it than that, and we cannot handle where this is going and what it might mean for them. There is a chance that he might feel too comfortable and too safe with her, and that will lead her to get the upper hand, for now, though, he's good.
Then there is Paul, who has some questions for Phyllis. She's not going to be happy about them, but she will answer them and figure things out the best way she knows how. He's not the kind of man who likes to be lied to, and this might not go well for her. She might not find herself in the middle of anything good, and that's just how it is. Though we don't know how much longer she can go on without making some positive changes in their lives. She's going to make some changes that will help her daughter, but at what cost to everyone else in their lives? Will she be able to get what she needs from Jack without Paul asking more questions about all of it?
Stay tuned for more Young and the Restless and be sure to check out TVOvermind daily for the latest Young and the Restless spoilers, news, and updates.