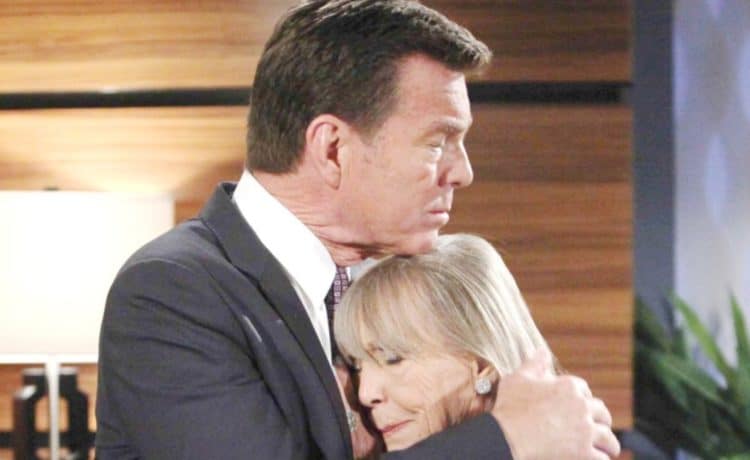 Young and the Restless fans are not surprised that Kyle decided to share the truth with Lola. He may have married Summer to help her out, but he's not in love with her. She will not be the woman he chooses to be with in the end, but he will make sure that Lola knows that he will always know that he cares the most for her in his life. He's not someone who will have much else to say other than that he knows he cannot have her, but he does need for her to know he wants her and would choose her more than he would anyone else, including the woman he married last week. Lola will not be okay with this, of course, and she's not interested in being a part of his mess the way that he is interested in allowing her.
Meanwhile, the women are back in jail and everyone is freaking out because they hear that JT is alive and well and has shown up in town. Things are not taking a very easy turn for these women, but we suspect that things might just make some changes in the near future. We do think that there might be a chance they get to go free sooner rather than later, but we are not sure that Victor and Nick can take care of the things they said they could. We think they want to, but we don't think that they can. Now is a time when people are going to watch with their eyes glued to the television because this is when things will turn around for the women and not one person who has been on this journey with them wants to miss the moment when it all falls back together for them.
What's Happening on Young and the Restless
Congratulations to all of the #DaytimeEmmys nominees in the @CBSDaytime family! See them all here: https://t.co/0f3xAVJh4P pic.twitter.com/mCNPjvrYgI

— Young and Restless (@YandR_CBS) March 20, 2019
Everyone is still on cloud nine after all their nominations.
What's Next on Young and the Restless
It's a can't miss week on #YR. 👏 Mia's causing trouble, Paul's taking charge, AND you'll all get rocked by a massive twist! pic.twitter.com/EVZWgkR7Oy

— Young and Restless (@YandR_CBS) March 24, 2019
It is a great day for fans as they get to watch an old favorite make a big return. Doug Davidson gets to come back today, and we are all excited to see him return to the big screen and make us all proud. He's back with some big news, too. And we cannot wait to share with you what he's doing when he makes his return to Genoa City. He's making some changes around the police station, and one of those changes includes getting rid of Rey. That's right; he's done with him, and Rey is about to lose his job and have nowhere to go. We do wonder if this means that he will go running back to Mia so he has a place to go, or if he will make things right with Sharon and see where that goes in his life. But, we just know he's doing it without a job on the police force in Genoa City.
Furthermore, Victoria is about to hear some news that will shock her to the core. She will hear something about JT that will leave her shocked and in awe, and it might just leave her wondering how the future will go in her life. Will she end up free because this man is not going to end up dead after all, or will she end up wishing she was in jail because he is not dead and that means he can make her miserable in every way should he choose? It could really go either way, if you ask us.
Stay tuned for more Young and the Restless and be sure to check out TVOvermind daily for the latest Young and the Restless spoilers, news, and updates.