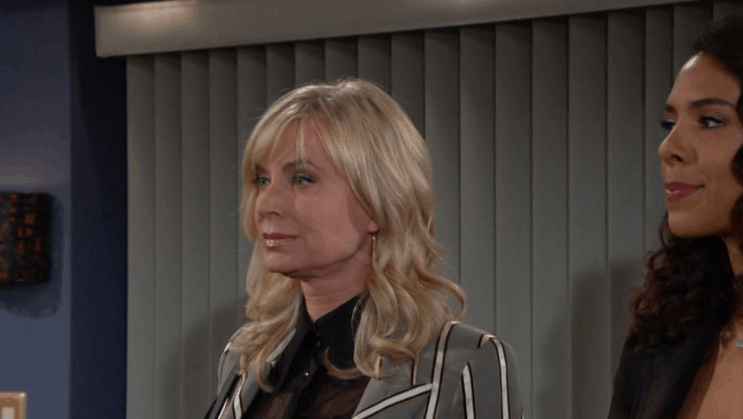 Young and the Restless fans cannot help but wonder what the heck happened. We are still confused, lost, and not sure what is happening. So, JT did not die, and now we are supposed to take some pity on him and like him because he has this insane brain tumor that made him do all those horrible things to Victoria before her mother "killed" him but did not kill him? We don't get it, and we aren't sure how this is not going to make her crazy. She's beside herself with fury, fear, and uncertainty, and even her own son is now taking his father's side. Things are not looking up for these people, and we get it. But, for now, we do have something to ask. What is going on with all these people and all these things that are all going down at one time?
Kyle needs to leave Lola alone and focus on Summer. Sharon needs to let this thing with Rey go. He's too much drama for her. She can do better. Abby did the right thing by letting Arturo go when he told her that he slept with Mia and didn't tell her. Cane is still surprised that his wife decided to file for a divorce even though he's now officially cheated on her twice in the past few years. She is done with his games and his horrible ways, and that is all there is to it. And right now, we have to figure out that there might be more to it than this. Will anyone find any peace? Ashley is back, too, but not for long. Though, we did miss her and we are excited she's back in town for even a quick moment while we all sit back and process things.
What's Happening on Young and the Restless
We've got an Abbott #FlashbackFriday in honor of today's return! Ashley's time in Genoa City is just getting started. 👏 #YR pic.twitter.com/eQbmasWvES

— Young and Restless (@YandR_CBS) March 29, 2019
Look at those babies!
What's Next on Young and the Restless
Spring has sprung! 🌷Catch the fever this week on #YR. pic.twitter.com/UMA4BjkiwO

— Young and Restless (@YandR_CBS) March 31, 2019
Paul is back, and he has a game plan that involves supporting Nikki, who is a woman we have always suspected he might have some feelings for. He's always been there for her, and this is not a time that is any different than any other times. In the meantime, however, we also think that there is a lot happening with Ashley, who is back in town for what we think is just a short break, but what do we know? She's always leaving and coming back and saying she's not coming back and then she does, so we don't really know. But, we do know that someone is going to catch her off guard, which doesn't really seem like it should be all that easy, but it is. She'll make it through, however. Additionally, we know that there is a new Adam, and we are so excited for the comeback.
Mark Grossman is the man who has been chosen to take over the role of the long-since dead character who clearly is not dead and is clearly alive and well and planning on making some sort of major comeback in the near future. We don't know much about it and what might happen, but we know it will happen sooner rather than later now that a person has been chosen and someone is going to start working soon. That means we could see him make a potential comeback sometime in the late spring or early summer, and all we can say is that it's about time he did just that.
Stay tuned for more Young and the Restless and be sure to check out TVOvermind daily for the latest Young and the Restless spoilers, news, and updates.