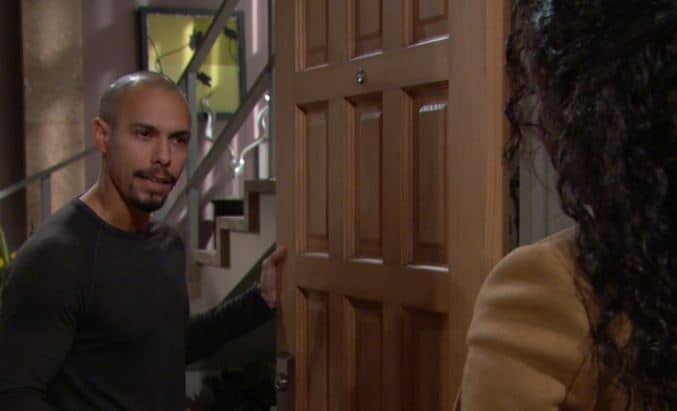 Young and the Restless fans see that Summer has accepted a new challenge, which we think has more to do with the fact that Kyle doesn't seem to want her than anything else in her life. She's not amused by that, and we don't see her allowing this situation to work for her in any other way than one that she manufactures on her own. She's a mess, and that's all there is to it. She's not going to stop until she gets what she wants in every aspect of her own life, and that includes what she wants from Kyle. She's just not sure why he is so infatuated with Lola. She cannot see it in her own mind, but he is so head over heels for Lola that Summer is little more than a distant memory in his mind right now. She is not taking this well, either, so she will get her situation and make it her own. She will not leave without him, and that's going to be interesting.
Then there is the fact that Mia is not happy with Arturo, and she's causing some trouble everywhere she goes. She's not making his life easier on him, and that will be something he has to focus on right now. Unfortunately, he only wants to focus on the fact that the woman he wants to be with is upset with him and unsure she can forgive him. Abby is who he wants to focus on, so he might not be able to find the time to deal with whatever Mia is throwing his way. But he might want to stop that before it gets a bigger problem to come into his life. She's not looking to ruin his life, but that's what she is doing in the meantime.
What's Happening on the Young and the Restless
It's almost time to deck the halls in Genoa City, so we're going on a walk down holiday memory lane with Michael and Lauren! Which #YR moment is your favorite? #ThrowbackThursday pic.twitter.com/IgST2RlLJi

— Young and Restless (@YandR_CBS) November 29, 2018
We love this time of the year, and we think that you probably feel the same. Now is the time to check this out to see just how much you love it, too.
What's Next on the Young and the Restless
Boundaries will be set and boundaries will be crossed. ❌ PLUS, will Devon's behavior spiral out of control? Find out this week on #YR. pic.twitter.com/LrBdxs93kE

— Young and Restless (@YandR_CBS) November 25, 2018
It turns out that we are going to see this week end with two people who simply cannot get their lives together actually working together. Billy is not a fan of Kyle and Kyle is not a fan of Billy, but they are going to work together, and that will be an interesting situation. They have something in common, and they are looking to ensure that they get this to work for them. They want to take back the Jabot situation, and this is the only way that they can do that. Working together will not work well for them for two reasons. One, neither of them has a successful history of working with anyone, ever. Two, they don't even like one another, so this might be difficult on them. But that's not the point.
The point is that this is going to be great for us to see in our own minds. We are going to see that there are some things that we can get on board with and we can see that things are going to work in our favor in terms of serious drama before the weekend. And one of those things is that Phyllis is keeping a big secret from Nick, and we think that will work out so that we are provided with some pretty endless entertainment in the moment. We think that they will find a way to make sure they can get their situation to work in their favor, but they will not have much else to do otherwise.
Stay tuned for more Young and the Restless and be sure to check out TVOvermind daily for the latest Young and the Restless spoilers, news, and updates.