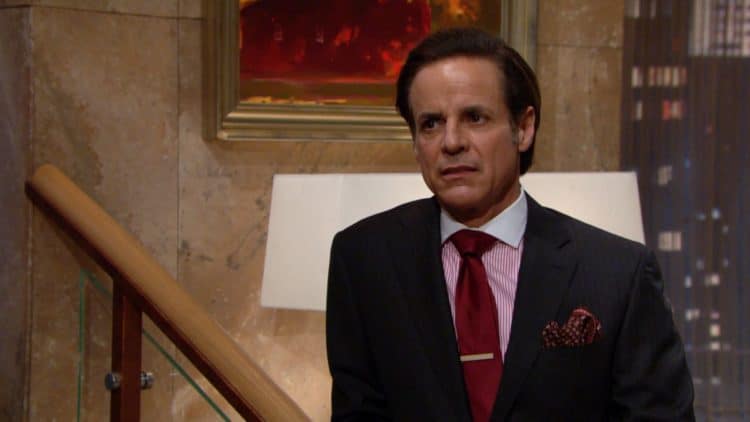 Young and the Restless fans know that Nick is someone who never really does what is expected of him anymore. He's made some major and very serious changes to his life in the past few years. He's gone from being his father's least favorite and most disappointing son to being everyone's punching bag and the man everyone takes their anger out on, and he's tired of it. He's become the man who gets things done. If he sees a problem that needs to be fixed, he handles it. He has become the man who will do anything and everything for his family, and no one is mad about that. He's a man who is no longer doing what is expected of him so much as he is doing what he needs to do to make people do what he wants, and surprising Phyllis is one of the things he felt he needed to do.
They've always had such chemistry, so his actions did not surprise us all that much. He's a man with a plan, and we get that in some way. Also, we know that Nikki has been leaning heavily on Paul for a while now, and that has become a bit of her thing. She gets things done, she gets the job taken care of, and she makes things right in the world. She's a bit of a mess in some ways thanks to Victor and the total shock he gave his family this week, but it's one of those things that doesn't mean much more than how well he can handle this life. She's got Paul for help, and we know that he will do anything for her. Will he take this a little further than he needs to, though, or is there some way for him to avoid that?
What's Happening on Young and the Restless
Everyone looked amazing at the opening of The Grand Phoenix, but @sharonlcase was shining like a 🌟 in this yellow dress! Who gets your pick for best dressed? #WCW #YR pic.twitter.com/BOHTGmkrQG

— Young and Restless (@YandR_CBS) September 18, 2019
We are in love with this dress.
What's Next on Young and the Restless
A legend falls, and Billy battles his inner demons. You won't want to miss a minute of #YR this week. ❤️ pic.twitter.com/pufypg1Gdr

— Young and Restless (@YandR_CBS) September 15, 2019
Chelsea is going to do something for herself. Since she came back, she's been making some questionable life choices, and things have been happening around here that might not always make sense, and we get that. She's a woman who never makes good choices, and those she does make are usually meant to give her some sort of leg up on everyone else. She's really good at putting herself first, and we all know that. But, there is more to this than meets the eye, including the fact that she has some issues of her own to work through. She's a mess, and we know that. She's got stuff to work through. She's putting some boundaries in place so that Adam knows where he stands and what is going on in her life, and she expects him to abide by her rules and her situation. He will never, if you ask us.
Then there is something else we didn't see coming, which is that Phyllis is going to put out a warning for everyone who is even thinking about going against her or what she feels in any way. She is making sure they all know where she stands, what she is willing to put up with, what she is not willing to put up with, and how she will focus on things outside of her own command. She's not in a good place right now, and we do get that. So, what can we expect to see next when she does this, and will people take her seriously given all she's been doing?
Stay tuned for more Young and the Restless and be sure to check out TVOvermind daily for the latest Young and the Restless spoilers, news, and updates.