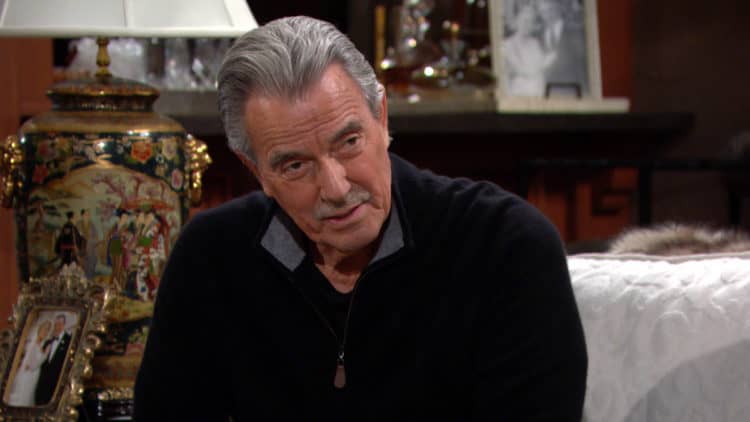 Young and the Restless fans know what is going on with Sharon right now, but she doesn't know what is going on with herself. She's got some big problems in her life that don't mean much more to her than that she needs to get to the doctor right away, make some positive changes right away, and find out what is going on in her life right away. She's not going to give herself too much panic and worry until she knows more, and that's part of the reason she has not told anyone else in her life that she found a lump in her breast. She's not living this life. She's keeping it to herself, but Rey can sense that there is something off. She's got to remember, though, that she's put him through a lot in the past year, and we would not be even remotely shocked if he has different ideas of why she's being very secretive.
Phyllis is turning to Nick right now. It's just come out that he and Chelsea decided that they would end things with them, and now she's got to share with him a few things that she's been feeling. We know she's got her eyes set on a new man, but will we see her confess that his own brother asked her to come out and seduce him so that he could have a fighting chance to steal his girlfriend prior to their big breakup? It might not do her well to even bother mentioning it since she didn't have to go through with it, but that's not all we have to deal with in the moment. She's got a lot going for her, and that's good news, too. She's just being honest with a friend right now, and that's nice.
What's Happening on Young and the Restless
For information on breast cancer prevention and early detection, go to https://t.co/vqNLCATYkP. pic.twitter.com/wiyOjOAbAo

— Young and Restless (@YandR_CBS) January 9, 2020
Awareness is more than just a little important, and this is something everyone needs to watch.
What's Next on Young and the Restless
The word is out about Chelsea and Nick's breakup this week on #YR, and she's moving on. Make sure to tune in to see what happens! pic.twitter.com/IyQXdhpVLy

— Young and Restless (@YandR_CBS) January 5, 2020
Can we just mention that it seems like Nick has been around the block this week? He's been with Phyllis to hear her share some of her thoughts. He's broken up with Chelsea. He's had a conversation with other people, and now he is spending his Friday hanging out with Sharon and discussing their past and some of their better days. He's a man on the move these days, and we have to wonder if Sharon is going to open up to him about her health issue right now. She's yet to see the doctor to know if things are what they seem to be, but she's got to open up to someone. She's lying to Rey and her daughter about it, and she's not said a word to anyone else about it, either. We almost think that she's closer to him than anyone, and that might be a thing.
Phyllis is in a mood, and she's taking things out on Abby right now. This is because she has a situation with the same man who is falling for Abby. Now Phyllis is going to spend some time with the woman who is falling for the same man she's also falling for, and she's going to do all she can to push Abby's buttons. Abby will not like this, and it will not end in a way that works for her. She's a mess, and we know this is true. Meanwhile, we know that Nate is about to get an offer he might not be able to refuse. But, what is this new venture?
Stay tuned for more Young and the Restless and be sure to check out TVOvermind daily for the latest Young and the Restless spoilers, news, and updates.