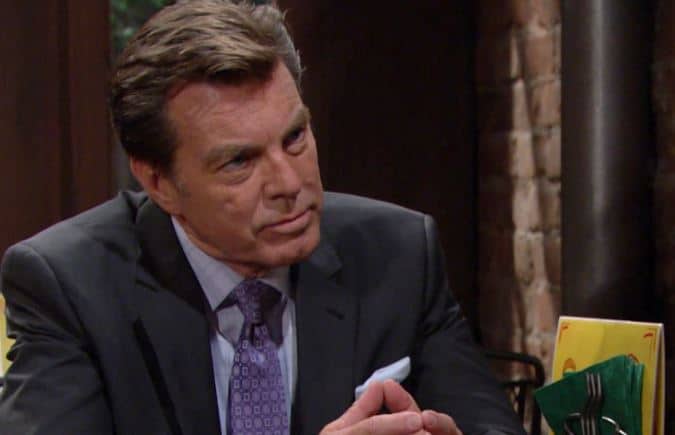 Young and the Restless fans know Mariah is trying to help her mother. She knows her mother is happy with Rey, and she loves him. But she also knows that her mother has a strange addiction to Adam that she cannot quit. She's trying to get Sharon to make the right choice, but it's not as easy as it sounds. Her mother cannot quit Adam, and they both know that. They both know they cannot do that, and they both know that they cannot make this work even if they want to. They are both struggling with so many things in their lives, and it's not going to work for them if they don't get this together. Sharon knows her daughter is right, of course, but how can she choose love after all that's happened in her life? She cannot be with someone whom she loves when there is something else on her mind.
And then there is Nate. He's looking for a lot with Abby, but she's not looking for nearly as much from him. He's falling hard for her, but she's just not there. She likes him, and she's having a good time with him, but she is looking for light, casual, and nothing that will make her life seem like it's being taken too seriously. She's happy where she is, but she's not looking for much more than what she has, and that's all there is to it. She's not looking to take things to another level with him after all that happened with her in the past. She's in the middle of some big time life changes, and she is being very careful. Nate, on the other hand, is not impressed with or happy about that in any capacity. He wants more from her.
What's Happening on Young and the Restless
A #Villy appreciation post to make your Wednesday even better ❤️ pic.twitter.com/Yij2xcG60Y

— Young and Restless (@YandR_CBS) July 31, 2019
They're sweet.
What's Next on Young and the Restless
Moves will be made, sides will be taken, and lives will be changed this week on #YR! Don't miss it. 👏 pic.twitter.com/ynkFqORcmn

— Young and Restless (@YandR_CBS) July 28, 2019
Jack is going to find that there is someone in his life who needs him. They need his help, and they need it now. Who is it? What is going on? We don't know, but we suspect that what they are asking of him might not be something tha they are willing to ask of him otherwise. He might not be someone who can help them in his own mind, but this person is going to tell him that they need him. Will this go against everything he just spouted with all his personal advice and his tough love? It probably will, but we all know things like that don't typically stop a man like Jack Abbott from doing what he feels is the right thing in his own life. He's a man who has so much to offer, but he's also a man who is not going to give up that easily.
Phyllis wants to make things right with the people in her life. She's working hard to do that, but she's going to find it's not that simple. She's hurt a lot of people. She's done many things to make people feel she's untrustworthy, and she is finding that they simply don't believe her when it comes to figuring things out and making it right in their lives. She's struggling a bit with things, and she's not happy with the way that's going. Will this deter her from continuing to try and do the right thing? We don't know if it will, but it will make it hard on her.
Stay tuned for more Young and the Restless and be sure to check out TVOvermind daily for the latest Young and the Restless spoilers, news, and updates.