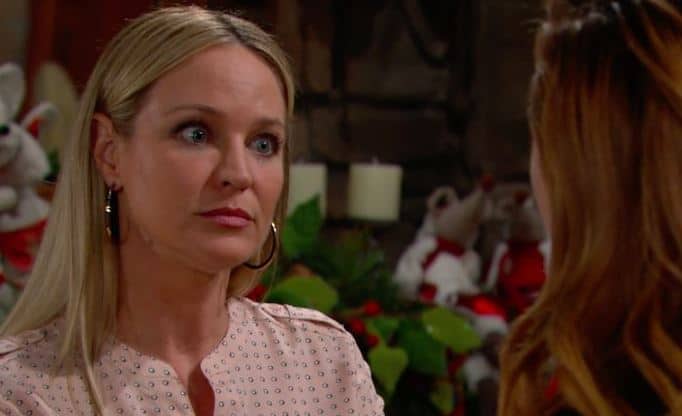 Young and the Restless fans are all waiting to see what happens this week. Will Victor come back and face the problem that everyone thinks he is the one who took down JT and ended his life? He did not, and we all know that. In fact, a few other people know that, too, but they refuse to have anything to do with that at the moment. There's too much going on with them, and we cannot help but assume we know that this will be something interesting. And then there is the person who is going to end up causing everyone to fight — and that is Reed. He showed up and his family is not all that happy about it. His mother is, of course, very happy to see him, but she had to tell him that his grandfather is the primary suspect in the murder of his father.
And he was not okay with that. But he was there for his mother when this all happened. You see, he has no idea what is going on. Mariah is in a situation she cannot handle without someone just telling her what to do. For such a wise young woman, she cannot come to any normal conclusion or decision when it comes to Tessa. She knows this situation is a total mess, yet here she is working on figuring things out on her own so she can make a mess of it. She's got to put an end to all of this, and we cannot help but wonder if that's a possibility for her. She's not in a good place with it, her mother is distracted, and she's not sure how to handle what is going on while it's all happening. It's not going to end well, but it does need to end.
What's Happening on the Young and the Restless
The Abbott house is ready for the holidays! 🎄 This is one of our favorite seasons in Genoa City. What's yours? #YR pic.twitter.com/LQW8yjkx00

— Young and Restless (@YandR_CBS) December 14, 2018
It's hard not to agree that this is one of the best seasons in this city, and we are loving watching everyone decorate their trees and make the holiday come to life in their own homes. This makes us feel all warm and fuzzy on the inside.
What's Next on the Young and the Restless
Jack and Kerry play cat and mouse today on #YR. pic.twitter.com/DALcGUXKj7

— Young and Restless (@YandR_CBS) December 14, 2018
We don't know a lot, but we do know that things will get very ugly before much longer. For one, we know that Tessa is about to be kidnapped and taken into the woods by the women who killed and hid JT's body. They want to know what she did to frame Victor for this and why she is gunning for all of them. Mariah will find out, rescue her, and wonder what her mother and their friends were thinking. They are certain that Victor is innocent and did not do this, but they have to prove that someone set him up. They are sure it was Tessa since she is a con artist who does nothing but lie and make things up when she's in trouble or needs money. She's never proven herself to be reliable, so that might work. But it will upset everyone in the process.
Things will not get better for these women as Rey continues to pry into their lives and all that he has going on. He will not be a good person for them, and Victoria will continue to worry about her mother and the friendship she's fostered with Mia, who doesn't nothing but cause problems and seem to be more than a little shady. Abby is off doing her own thing, Jack will continue to pursue Kerry, and Phyllis will have to figure out what she really wants in the future. Does she really want to give up what she and Nick have for Billy for good?
Stay tuned for more Young and the Restless and be sure to check out TVOvermind daily for the latest Young and the Restless spoilers, news, and updates.