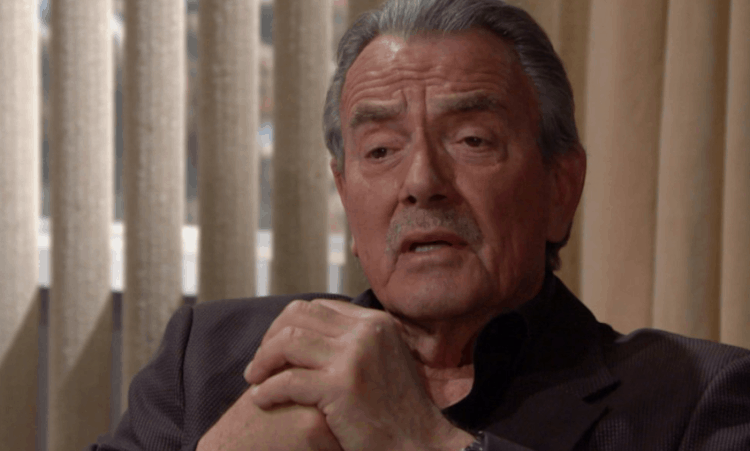 Young and the Restless fans are not surprised on more than one level. For one, we are not surprised that Mia and Arturo have managed to find their way back into the bedroom after his own fiancé just dumped him and she found out she was pregnant and has no idea who the father of her baby is. Is it Arturo, or is it his brother? His brother is, after all, her husband. But, that's not really a big deal or even that much of an issue in her mind. They are intimate, and they talk about getting out of Genoa City and moving on with their lives together. Will they, though? We are not sure they are anything more than all talk, to be quite honest. They've been down this road before, and she simply cannot make up her mind about which brother she wants, which is not a good sign for the health of their relationship.
Meanwhile, we are also unsurprised that Adam is alive. We can add to our lack of surprise that his own father knew this and has been helping him out along the way. We are not surprised that Nikki is furious with Victor yet more than a little bit happy that this is her reality. Things are just not working out for Victor right now as he has lost complete control over this situation. Adam wants to meet with Sharon, but he wants to do it alone. Will she do it? Phyllis went ahead and got into her daughter's laptop and hacked her password. She's looking for something specific, but did she find it? There are many things happening right now, and it's difficult to keep up with all of them, but we are here to help you navigate your way through this week.
What's Happening on Young and the Restless
The #YR stars gathered together after our big win at the #DaytimeEmmys! 🏆 To see all of their looks on the @CBSDaytime red carpet, click here: https://t.co/2xaRiMpzWn pic.twitter.com/2thz23GnAu

— Young and Restless (@YandR_CBS) May 6, 2019
These are the best photos.
What's Next on Young and the Restless
Summer outmaneuvers Lola today on #YR. pic.twitter.com/Zw64AlFWIe

— Young and Restless (@YandR_CBS) May 7, 2019
Devon is getting some mixed signals from people in his life, and he knows that he has to focus on what he is seeing happening in front of him. But, he is so clouded with sadness and with heartbreak that it's not clear to him what is happening. Abby has been there for him more than anyone else even in his own family lately, and what does that mean? Is he reading too much into it, or does this mean something that he is not willing to think about? Does she have some feelings for him? Would they make a good couple? Is she mature enough for what he is looking for in a wife and a future mother to his children and all of those good things? Are we, perhaps, getting a little ahead of ourselves? Those are questions for another day.
Sharon is not happy right now. She's finding her life more difficult than she imagined, and it's time for her to open up. She has to tell her new boyfriend, Rey, about her life. She has to share her history with him, and he might not be all that excited about the fact that she shares a few similarities with his estranged wife. Namely, she likes to go back and forth between her husband and his brother from time to time, and that's not an attractive quality in Rey's eyes. But, this is something he needs to know, and he might appreciate her being honest with him rather than trying to cover up who she is and what she's lived through.
Stay tuned for more Young and the Restless and be sure to check out TVOvermind daily for the latest Young and the Restless spoilers, news, and updates.