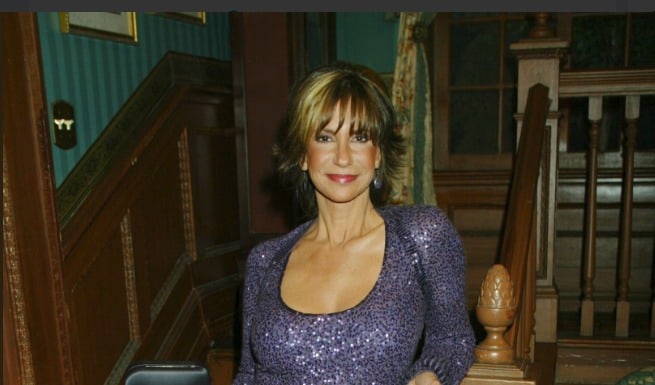 Young and the Restless fans are not going to have much else to do at the moment other than wonder if Nick will ever find a way to make a life of his own when he is so busy trying to make sure that things work out for his family. He's the peacekeeper. He always has been. He's always been the man who has to figure things out, who has to do things that work for him, and who has to do what's right in his own life to make amends. There's a lot that we don't know he can do, but we don't know that he can do this much longer. He's been put to the test so many more times than he can count, and it's been a situation for him. He's been going through things that don't always make much sense, but this is going to be a test for him.
Reed is surprised to see Mac in town, and he knows that he's going to need to explain to her that he did something really bad. He knows that he's been a mess since he returned to town, and he knows that she will be yet another adult in his life who is disappointed in what he's had to do and in what he's been able to accomplish. He's not someone who will make very many amends if he is not able to get his life on track, but what happens when he doesn't get over this? What he did was make a poor choice, but he might not be able to get over that as quickly as we might hope he can. He's not the kind of man who is able to make things right if he doesn't feel people are happy with him.
What's Happening on Young and the Restless
When we were thinking of who to make our first #WCW of 2019, we just had to pick these two. 💕 How cute are @BethMaitlandDQB and Marla Adams? 😍 #YR pic.twitter.com/yv5HURlT5G

— Young and Restless (@YandR_CBS) January 9, 2019
This might just go down in the history of this week as the best social media photo we've seen. It's amazing, and we just love it more than anything.
What's Next on Young and the Restless
False charges force a shocking confession this week on #YR. Don't miss it! pic.twitter.com/xdlyZSWFxI

— Young and Restless (@YandR_CBS) January 6, 2019
Friday is going to prove a very interesting day for the people of Genoa City. For one, we are going to see Sharon in a very compromising position that doesn't exactly leave her in a good place. She's got to figure her life out, but we suspect that she has to realize she's not making good choices at the moment, and that is an important part of realizing her issues. She's going to be very confused about this, but she's also going to have to answer to more than one person about her situation. Furthermore, we will see her nemesis, Phyllis, crosses a major line. Her life is not turning out how she might have thought it would, but she's got to get her life in order.
There's a lot happening this week that will bring out the end of the week in a spectacular fashion. There is nothing that will change the lives of anyone else this week in a most dramatic fashion, but there will be enough small detail emerging today to make some changes in the lives of those who have to get their situation under control. We are still going to see Mac taking in all that she's got to deal with. We will see that there is more going on here than anywhere else, and we will see that there is a lot happening we cannot predict in terms of Nikki and Victor and all of that. We get to see things wrap up and unfold this week, but this is what it is for now.
Stay tuned for more Young and the Restless and be sure to check out TVOvermind daily for the latest Young and the Restless spoilers, news, and updates.