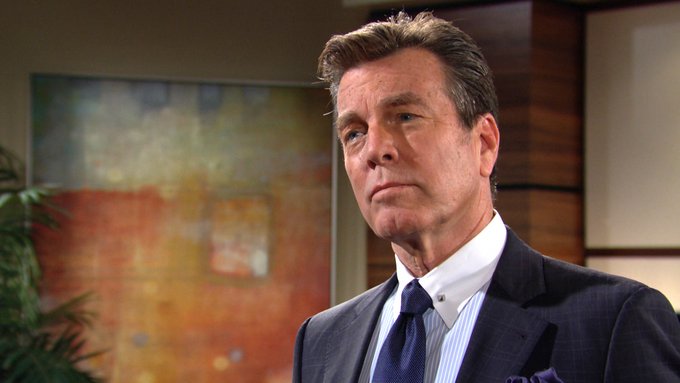 Young and the Restless fans are not surprised that Victor is not all that happy with the line of questioning that is going through Adam. He has a lot he wants to know from his father, but his father is feeling that his son knows more than he is letting on. He might be wondering what is going on, but he might also be wondering how to stop what is going on. He's got a lot on his mind, and he's got a lot to handle, but he seems to have a little more than he wants to see going through his mind. What does Adam really want? What is his game? What's he looking to accomplish? What is happening right now, and how will Victor handle this now that he is feeling that something deeper and more important is going on in the grand scheme of what is happening right now? What is this mess?
Phyllis is once again working to make sure she can cover her tracks and no one is the wiser. This is her game, though. She likes to do things that don't always make sense, and she likes to see what she can do to make people feel as if she is in control. She's always such a hot mess, really. Then there is Amanda. She's still with Nate, worried about her past, and sharing things with him that she doesn't need to share. She's making a situation with Billy, so why is she all up on Nate and worried about him and his life? We don't know, we don't get it, and we don't want to see this happen, but it is happening. Will Billy be all right with this, or will he be upset if and when he finds out what is going on? We can't be sure right now.
What's Happening on Young and the Restless
You can help slow the spread of COVID-19. By practicing social distancing and limiting your interactions with others, you can help prevent coronavirus from spreading. But staying in doesn't mean you have to be solo. We can be #AloneTogether. pic.twitter.com/LDiCjoAzOO

— CBS (@CBS) March 17, 2020
Yep.
What's Next on Young and the Restless
This week on #YR, Billy and Amanda explore their relationship while Adam fights for the Newman Enterprises CEO chair. Don't miss it! pic.twitter.com/G5V0glppL3

— Young and Restless (@YandR_CBS) March 8, 2020
Theo is a young man who causes a lot of problems, but he's been causing problems for Summer and Kyle for some time. She thought, for a second, that she might have some feelings for him, but that did not pan out. She did not. She's always had feelings for only Kyle, and she knew that Theo might be able to get things to work out for Lola and himself so that she could be with her love. That did work out, but now Summer is in the middle of making sure that Theo knows where he stands and what is going on in his life. She's putting him on notice, and she's making it clear she expects him to do as she says and nothing else from this point on.
Jack, on the other hand, has news that is not expected. He's been working very hard all week to keep Theo in check, and now things are turning for him. He's doing all he can do to manage many situations right now, and this is going to be a thing. He can handle it, but he has to learn how to fix it first. Jill is not happy about what she's learned this week about her business and the situation that is ongoing, and she's going to set up a meeting. She's not sitting back and allowing any of this to happen, and that is just that. She's got to handle this, and she's going to do a good job of it. This is her time.
Stay tuned for more Young and the Restless and be sure to check out TVOvermind daily for the latest Young and the Restless spoilers, news, and updates.