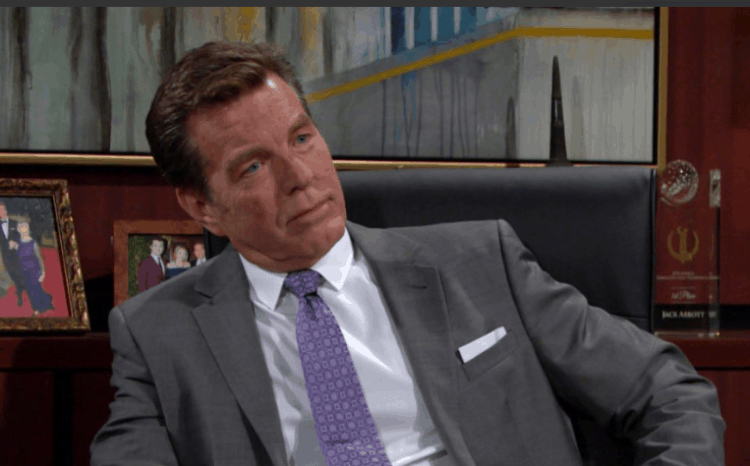 Young and the Restless fans are aware things are getting ready to hit the fan, and that's not a good thing. We know, for example, that there is so much happening around here we cannot control. Including the fact that Jack is having problems at work – again. He's always in that place, and we get it. He's now getting along poorly with Lauren, but we do wonder if this means there will be something else going on around here that makes things feel differently. We just don't know if that is the case, but we can get this situation to work in our favor if there is a little romance there. Adam is alive and well, and he's looking to be with Sharon alone for a moment to speak to her. Victor is in big trouble with his family for keeping this secret, and Sharon had to open up to her new boyfriend about her life.
Lola and Kyle are going at it behind closed doors while he is married to Summer, and they are allegedly trying to make sure everyone is aware that their marriage is a real one even though it is clearly nothing but fake. She's not entirely happy with this situation, and she's making sure that Lola is aware that she is not happy with it. Mia, on the other hand, is making a bigger mess of her own life by running back to Arturo and trying to make plans to leave Genoa City and make a life for themselves elsewhere. But she has no idea if her baby is also his baby, and she only ever wants the brother she cannot have. That's where she is. And we have a feeling she cannot change her way of thinking in a short term situation.
What's Happening on Young and the Restless
https://twitter.com/YandR_CBS/status/1126922470827495424?ref_src=twsrc%5Etfw
All of us!
What's Next on Young and the Restless
Next week on #YR, Kyle confronts Summer, Michael gives Phyllis legal advice, Rey demands Mia take a paternity test, and Adam returns to Genoa City! pic.twitter.com/JA0cgk4997

— Young and Restless (@YandR_CBS) May 10, 2019
Summer is tired of being the woman Kyle is married to, but nothing else to him. She's made it clear to him that she is living this life where she is working so hard to build this life for them, but she's not getting anything that she wants in return. She's done, tired of it, and she's not living her life the way she wants to live her life. She's in a place where she has to focus on things as she wants them, and this is what she wants. She's done, and she's about to make it clear what she is looking for. Though, we suspect she's going to make this clear to Lola rather than to Kyle. It might not make the most sense to us, but we feel that she can make things work in her own capacity if she puts her mind to it. She's got to figure this out on her own, and she will do that.
Meanwhile, we also suspect that Rey is about to ask for a paternity test. He has to do something, and this is what he has to do. He's going to want to know who this baby belongs to. Is it his own baby? Or is this baby one who belongs to someone else? He will demand that this happens, that this is how he is focusing on that for himself. She will not want to see it happen, of course, but that might not work in her favor. She has to have her own way with this.
Stay tuned for more Young and the Restless and be sure to check out TVOvermind daily for the latest Young and the Restless spoilers, news, and updates.