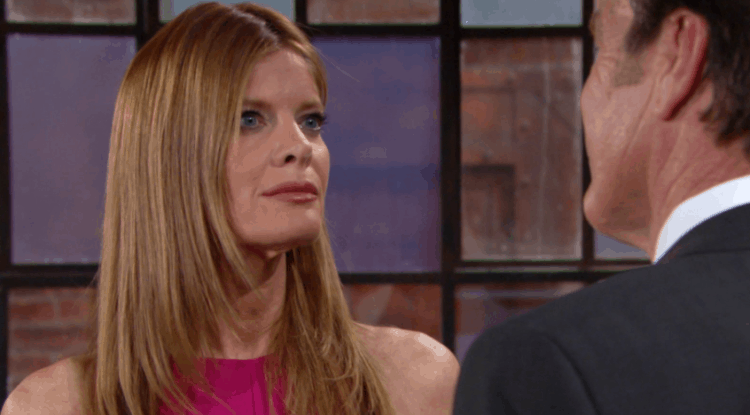 Young and the Restless fans know that Lola and Kyle have a lot going on in their lives, and they certainly don't have much to look forward to when it comes to Summer. Her mother is doing all she can to help her daughter get her life back in order, to change the way things are, and to stop Lola and Kyle from getting married and ruining her life. She is not a happy girl in this moment, and we get that. We cannot even blame her that much, either. She's not living her best life right now, but she knows that she cannot manipulate the way things are going in the meantime. But, for now, we also know that there is little w can do to get this situation to work in a different manner. What can she do? How can she make this work? Can Phyllis help her? Can this make things right in her life?
Adam feels that things are going on to work in his life. And he's not mad about it. He's not a man who thinks that things will not just work in his favor because he wants them to. He feels that she is not going to deal with this happily and for any reason. There's not much else that he feels he has to do. Chelsea is out of his life, and she's not coming back, and there is nothing that anyone can say that will make him feel that this is not the case. She's got a husband who came for her and asked her to come home, and we think she might be in some sort of trouble. She's always in trouble, and we all know that all the time. But, she will be back, and he will not be as comfortable as he likes to think that he is, and that is that.
What's Happening on Young and the Restless
https://twitter.com/YandR_CBS/status/1146472253200060417?ref_src=twsrc%5Etfw
This looks like a fun game!
What's Next on Young and the Restless
She lost her husband…will Chelsea's ex sell her out? Find out this week on #YR! pic.twitter.com/qfqgjwUT2S

— Young and Restless (@YandR_CBS) July 7, 2019
Things are heated with Chelsea and Nick, and they both know that. There is a lot going on with them that they cannot explain, and we cannot figure out how they are going to make that happen. There is a very heated moment that's more than a little charged going on with them today, and we are not sure they can focus on anything other than one another right now. It seems she might get the forgiveness she's been looking for, and he might just get the feelings he's been looking to hide. It might not be something that they can explain, but it's happening between them right now. We cannot figure it out, but we like it.
And then there is Victor, who seems to have a reason to celebrate. He might have something in his mind and up his sleeve that work in his favor. He might have good news, but it might also be news that makes us all feel a little bit like things aren't working out for him as much as they are working out for other people. We struggle with him and all that he brings to the table, but he's got something to celebrate and he's all here for it. Is he healthier? Do his doctors bring him good news this week that he can share with everyone in his family, or will we find that it has absolutely nothing to do with that and everything to do with everything else? We never know when it comes to Victor, and that's the problem.
Stay tuned for more Young and the Restless and be sure to check out TVOvermind daily for the latest Young and the Restless spoilers, news, and updates.