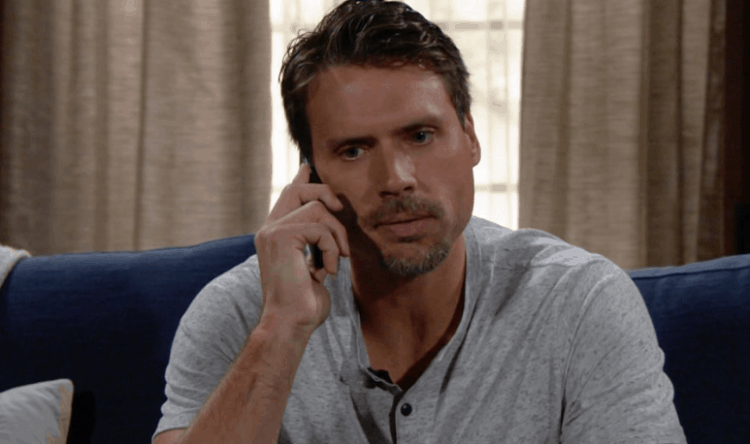 Young and the Restless fans know that Nick will do anything to protect the kids in his life, and that means Christian and Connor. His brother miraculously rose from the dead, and he did it in a way that means they all have to fight for their own lives these days. He's working very hard to keep Christian for himself, and he's warning Chelsea that she has to find a way to keep her own son from him, too. Things are not going well in their lives now that he is alive and well, and they all wish they'd never said they wish he hadn't died. He's come back and begun to treat them worse than he has ever treated them, and that is a feat considering some of the horrible things he has done to them in the past. But, for now, we have to sit here and wonder if he will come to his right frame of mind and treat his family nicely.
Then there is Phyllis, who is making some poor choices of her own. She's got a familiar face again. Gone are the days of Gina Tognoni, and we are back to a time when we get to see Michelle Stafford take on the role she once played to perfection. It's kind of an exciting time on the show, and we cannot wait to see her bring back this character to her old ways. We've liked Phyllis for a long time when she was played by more than one person, but this is an actress who brings some serious heat to the screen, and this is her role. She created it. She's the one. She will bring her back to a star, and we cannot wait to see her do that for this show.
What's Happening on the Young and the Restless
This Monday just got a lot better…these two are BOTH on Instagram now! 👏 Make sure you follow @EBraeden and @MelodyThomasSco to see what they do behind the scenes. 🎥 #YR pic.twitter.com/avu7ptIis9

— Young and Restless (@YandR_CBS) June 17, 2019
Are you going to follow?
What's Next on the Young and the Restless
It's a week you just can't miss on #YR! The stakes are higher, the drama is bigger, and the battles are nastier. 👏 pic.twitter.com/dm0L294Tq1

— Young and Restless (@YandR_CBS) June 16, 2019
Victor is always one decision away from a totally different life, yet he never makes that decision. He always finds himself in the middle of the same story on a different day. He's currently dealing with some health issues, with family issues, and with legal issues, and he's making a decision today. But, we all know that his decision will ultimately end up being something similar to what he's done in the past. It's not the right decision, but it will be the one he likes the most. We can see how that might make his life a little more interesting, but we can also see that he might just have to change his way of thinking a bit. We are so excited to see him making this announcement, but we aren't excited to see how else he changes his life.
But, we also know that there's a lot going on in Genoa City at the moment. For one, we know that Paul seems to have been developing some feelings for Nikki, who is definitely married to Victor. Can he help that? No, he cannot, but we can see things take a turn for him in the coming weeks. Then there is Cane. He's going to find himself very disappointed by Lily, but that's the life he lives. You see, he did nothing but disappoint her for years, so it's his turn, and we don't feel that sorry for him in the moment.
Stay tuned for more Young and the Restless and be sure to check out TVOvermind daily for the latest Young and the Restless spoilers, news, and updates.